Traveling with babies and children is an epic adventure filled with laughter, fun, new experiences and memories that last a lifetime. As we planned our first international trip with baby J we sought inspiration and motivation from our favourite family travel quotes: from bravery inducing adventure travel quotes to wonderful wanderlust quotes, we hope that our collection of the best family travel quotes will inspire you on your travels and encourage your wandering soul!
The 30 best family travel quotes to inspire your adventures!
If you love these family travel quotes feel free to pin and share them for inspiration!
1 | "As soon as I saw you, I knew an adventure was about to happen." – A. A. Milne, Winnie the Pooh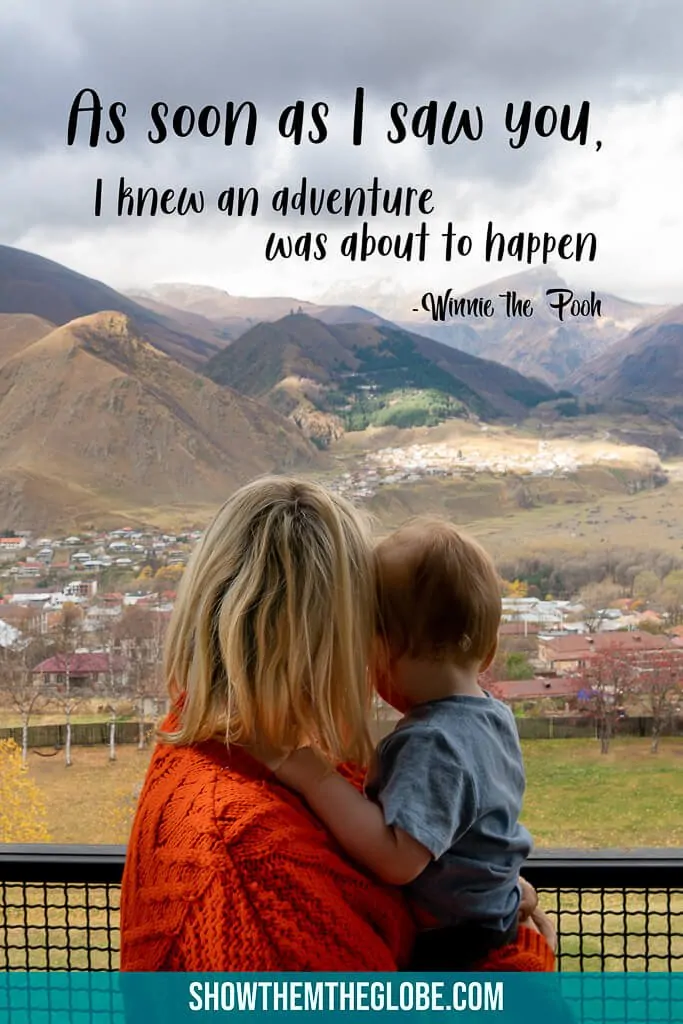 2 | "Travelling in the company of those we love is home in motion" – Leigh Hunt
3 | "Oh the places you'll go" – Dr. Seuss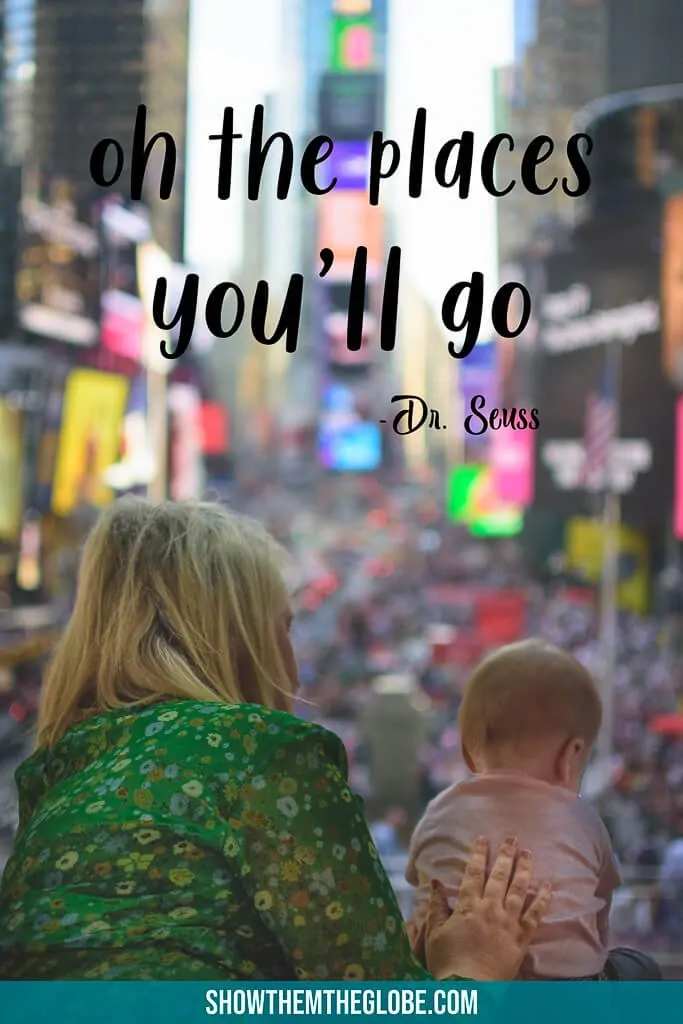 4 | "What child has not travelled by spinning the globe" – Anon
5 | "And at the end of the day, your feet should be dirty, your hair messy and your eyes sparkling." – Shanti
6 | "Not all classrooms have 4 walls" – Anon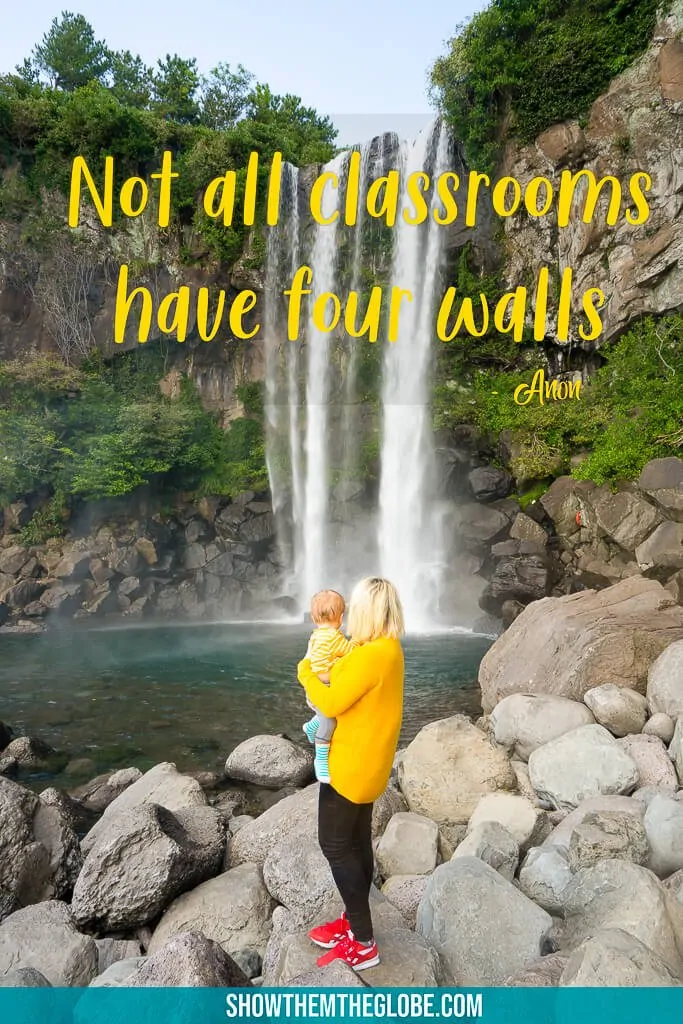 7 | "Actually, the best gift you could have given her was a lifetime of adventures" – Lewis Carroll
8 | "The moment you doubt whether you can fly, you cease forever to be able to do it" – Peter Pan J.M. Barrie
9 | "Wherever you go becomes a part of you somehow" – Anita Desai
10 | "Kid, you'll move mountains" – Dr. Seuss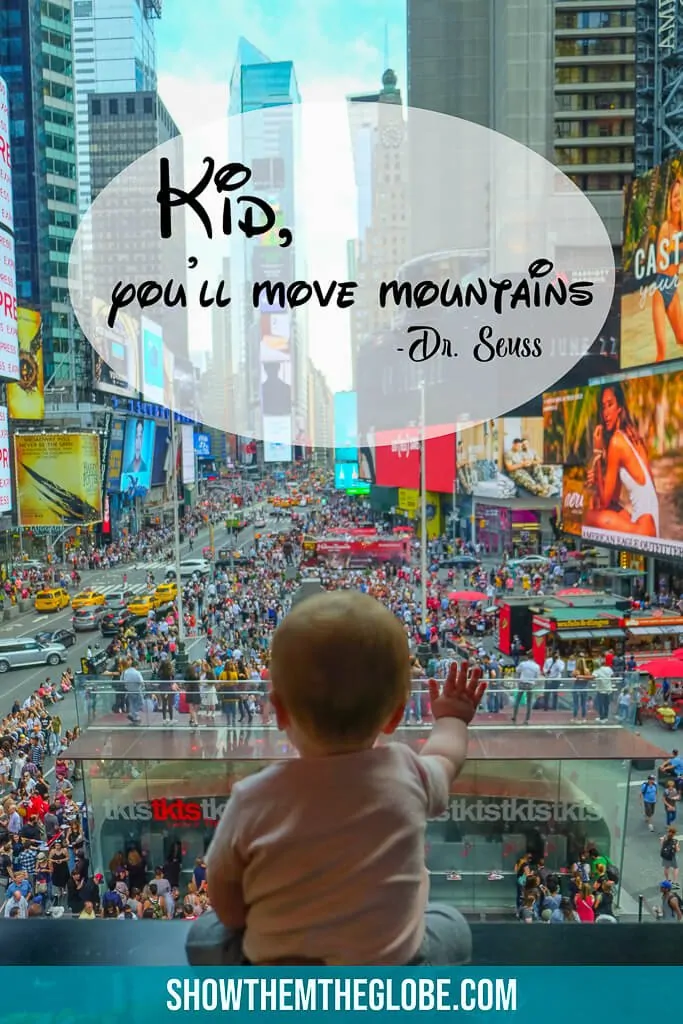 11 | "The best education you will ever get is traveling. Nothing teaches you more than exploring the world and accumulating experiences." – Mark Paterson
12 | "Every day we make deposits in the memory banks of our children" – Charles R Swindoll
13 | "It's a magical world, Hobbes, ol' buddy… Let's go exploring!" – Calvin from Calvin and Hobbes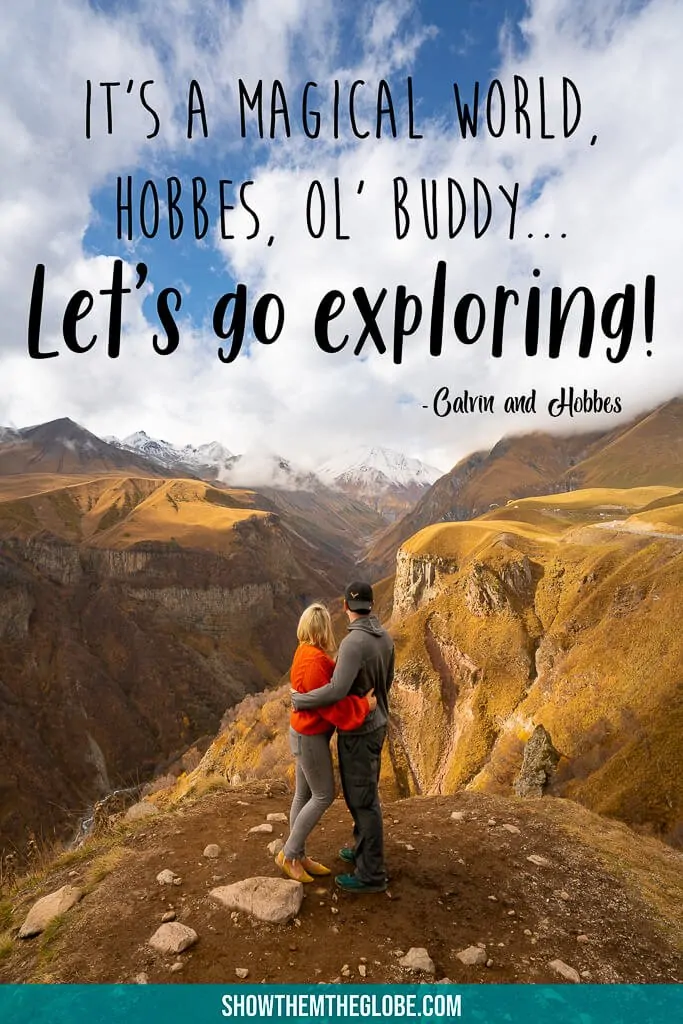 14 | "The biggest adventure you can ever take is to live the life of your dreams." – Oprah Winfrey
15 | "To travel is to live" – Hans Christian Anderson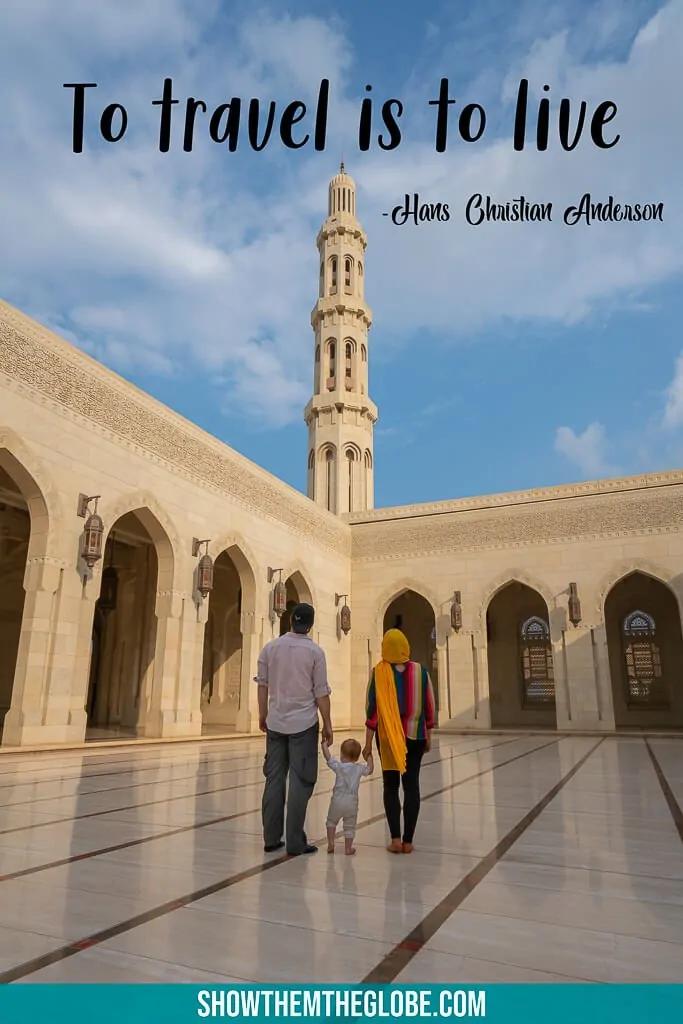 16 | "Can you remember who you were before the world told you who you should be." – Danielle Laporte
17 | "Don't tell me the sky's the limit when there are footsteps on the moon" – Paul Brandt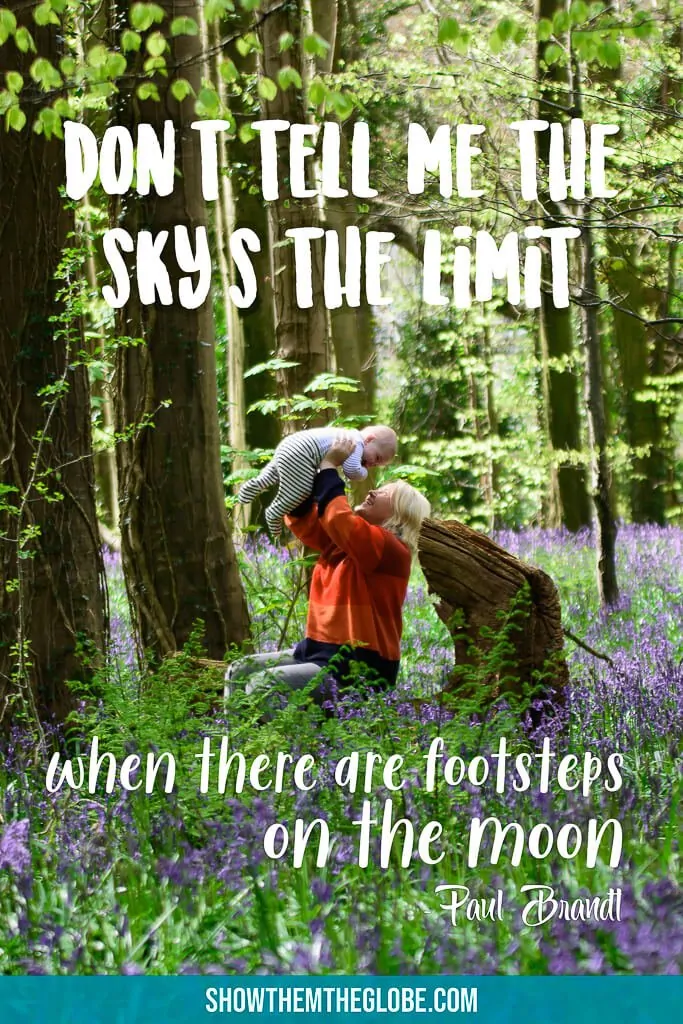 18 | "People do not decide to become extraordinary. They decide to accomplish extraordinary things." – Edmund Hillary
19 | "Take only memories, leave only footprints" – Chief Seattle
20 | "Life is either a daring adventure or nothing at all" – Helen Keller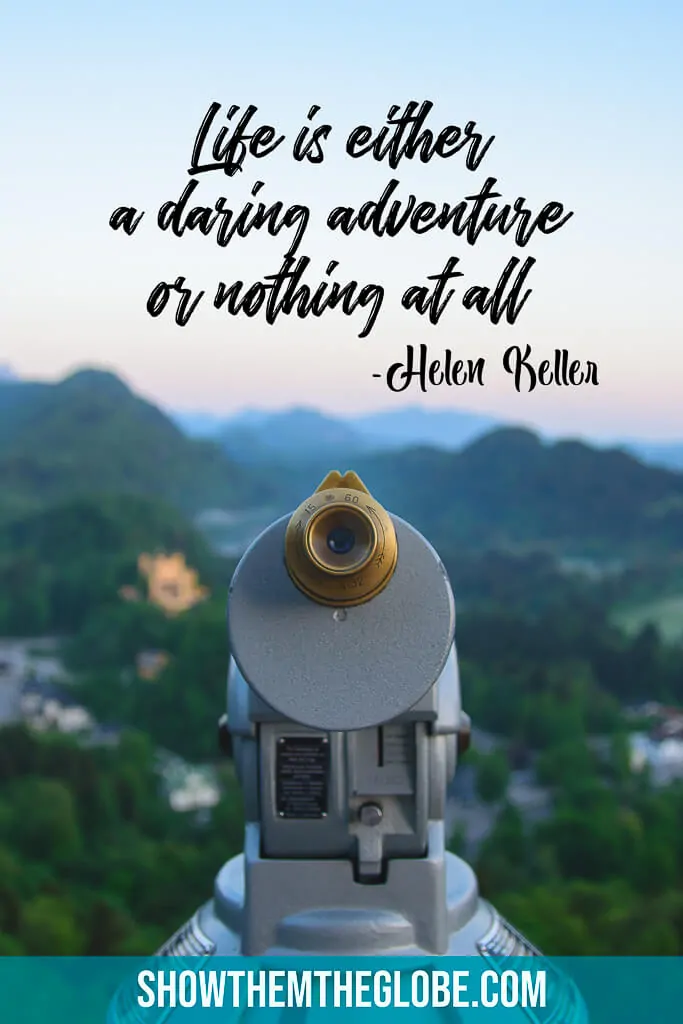 21 | "Because when you stop and look around, this life is pretty amazing." – Dr. Seuss
22 | "Travel is like an endless university. You never stop learning" – Harvey Lloyd
23 | "I do believe it's time for another adventure." – Unknown
24 | "Every sunset is also a sunrise. It all depends on where you stand" – Karl Schmidt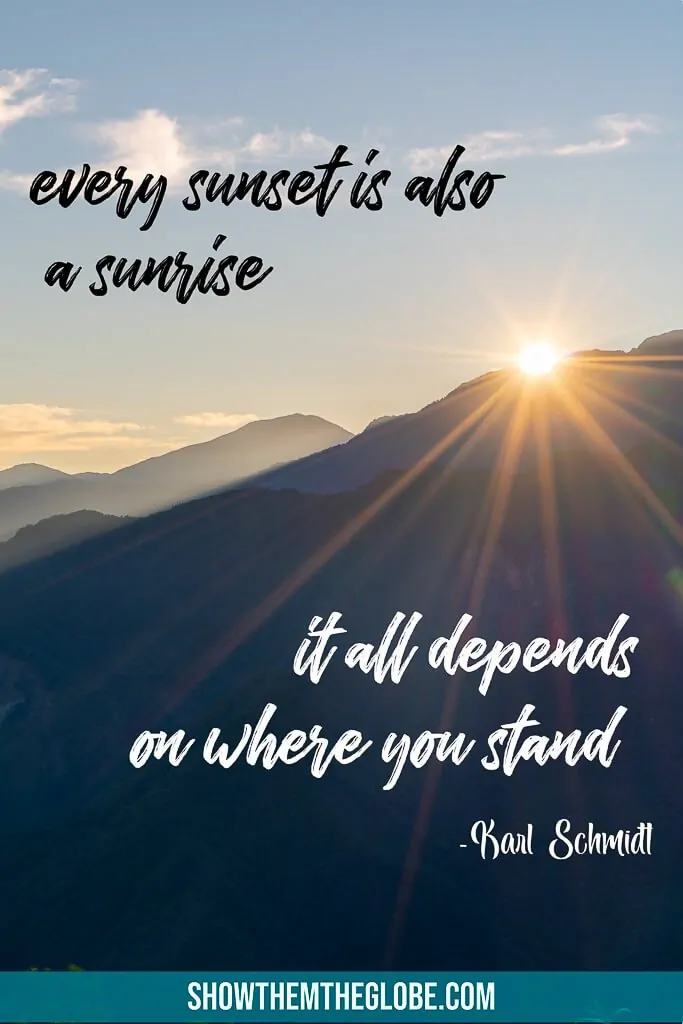 27 | "From there to here, and here to there, funny things are everywhere." – Dr. Seuss
25 | "Wherever you go, go with all your heart." – Confucius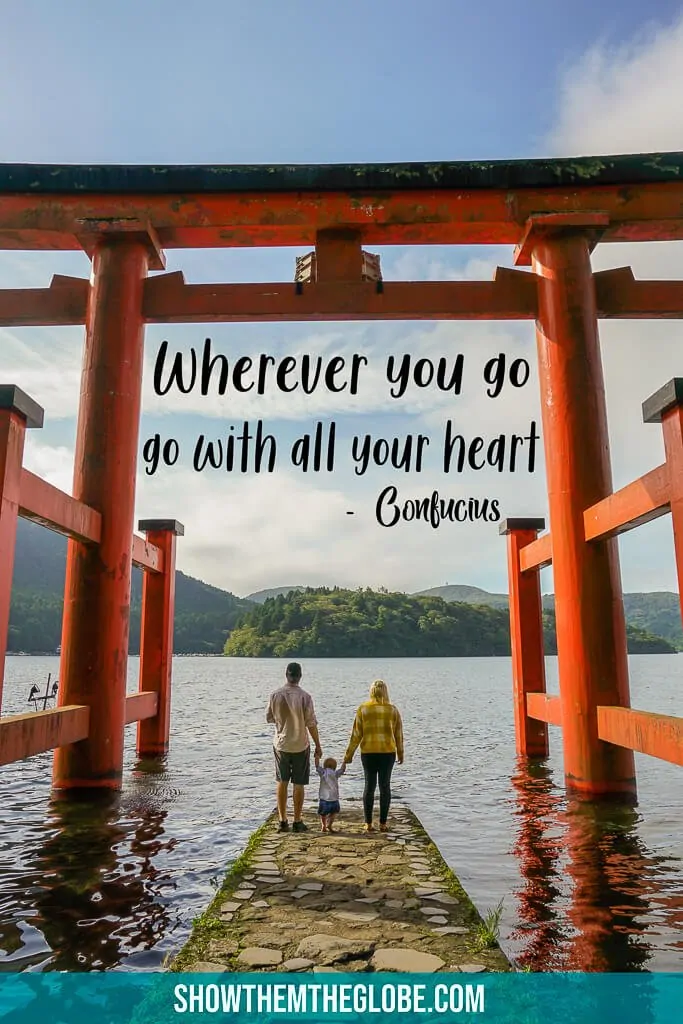 26 | "Where you lead, I will follow." – Carole King
28 |"Teaching kids to count is fine, but teaching them what counts is best." – Bob Talbert.
29 | "The greatest legacy we can leave our children is happy memories" – Og Mandino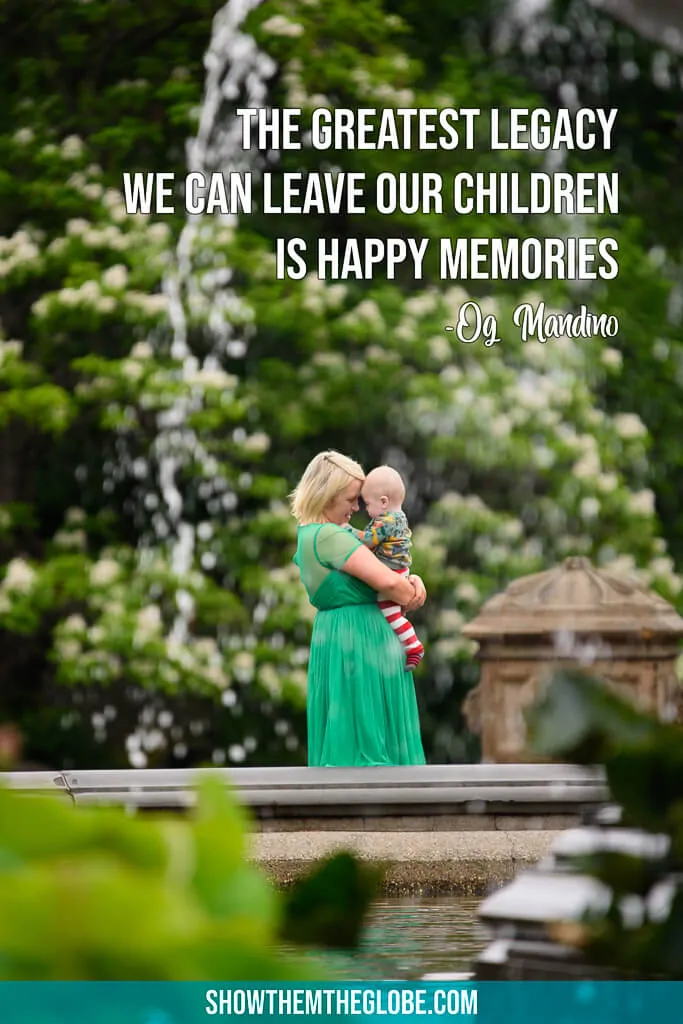 30 | "Educating the mind without educating the heart is no education at all" – Aristotle