With its lush landscape, beautiful coastline, and charming villages, the New Forest is a great family destination and there are lots of things to do in the New Forest with kids.
The promise of forest trails, adventure playgrounds, strawberry picking, and ferry rides mean our kids are always excited for the New Forest and we love planning a visit. For those of you planning your own trip, we wanted to share our favorite things to do in the New Forest with kids.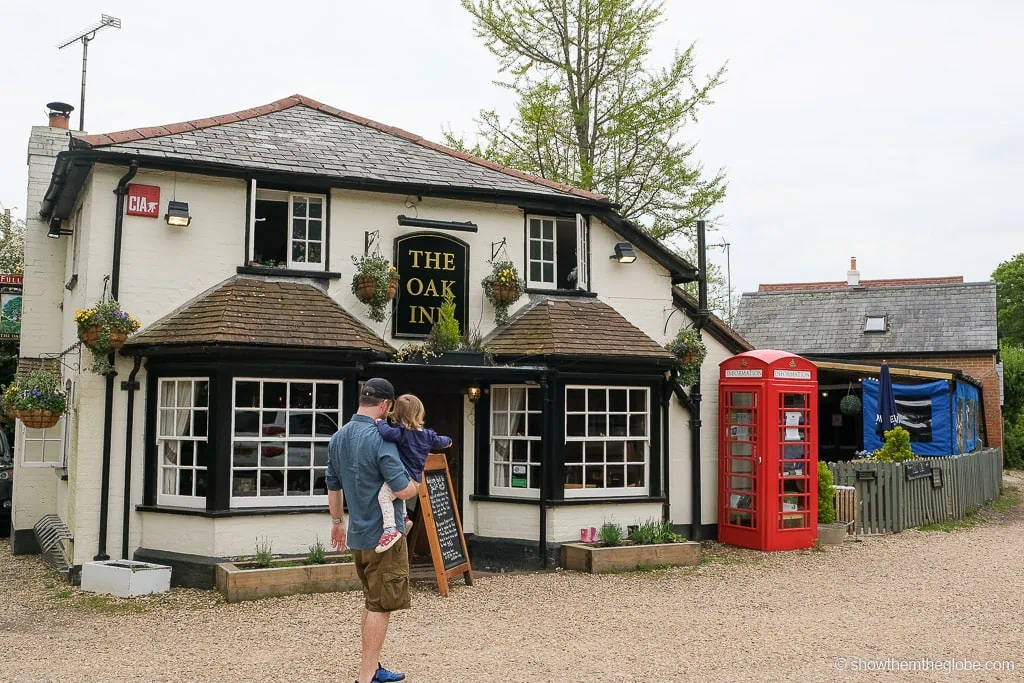 11 Best Things to do in the New Forest with Kids
From theme parks to beach walks and forest trails to steam engines, these are our 11 best things to do in the New Forest with kids:
Where to stay in the New Forest with kids
There are some great family-friendly accommodation options in the New Forest. Our favourites include:
Forest Lodge Hotel: our New Forest favourite, the hotel is located in the charming New Forest village of Lyndhurst. The hotel offers family rooms with 1 double and a bunk bed (plus the option of extra beds/cots). The hotel also has a swimming pool – check prices now!
Peartree Serviced Apartments: just 10 miles from the New Forest National Park the Peartree Serviced Apartments are a great self-catering option in nearby Salisbury. They offer a choice of studios, 1 and 2 bedroom apartments, and family suites. Stonehenge and Salisbury Cathedral are also nearby – check prices now!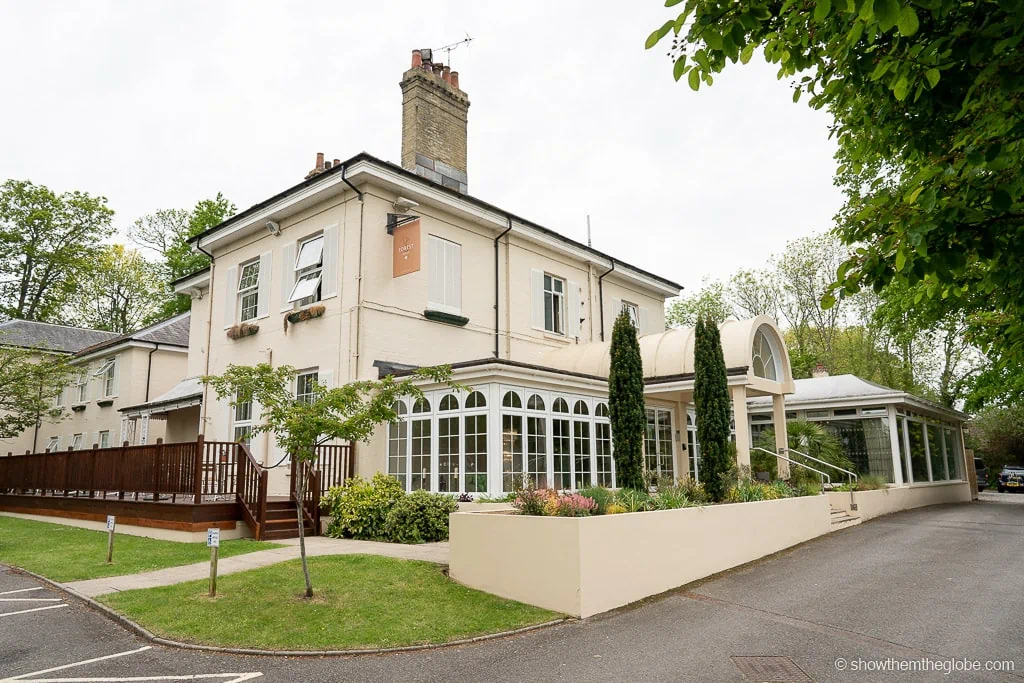 1 | Tall Trees Trail
Located near the village of Brockenhurst, the Tall Trees Trail is a 1.4mile loop trail in the Blackwater Arboretum. The trail showcases a wonderful collection of trees including two giant Redwoods and some of the oldest Douglas Fir Trees in Britain.
The Tall Trees trail is a brilliant trail for kids in the New Forest – the trail is easily accessible and relatively flat and the towering trees provide shade on summer days. There's plenty of space to run around and some fallen trees and dens to have fun with.
The Rhinefield Ornamental Drive in Brockenhurst, where you will find the Tall Trees trail, is always a treat. It's great for wildlife spotting and the Bolderwood Deer Sanctuary is a must-stop – a viewing platform overlooks the meadow where deer often roam.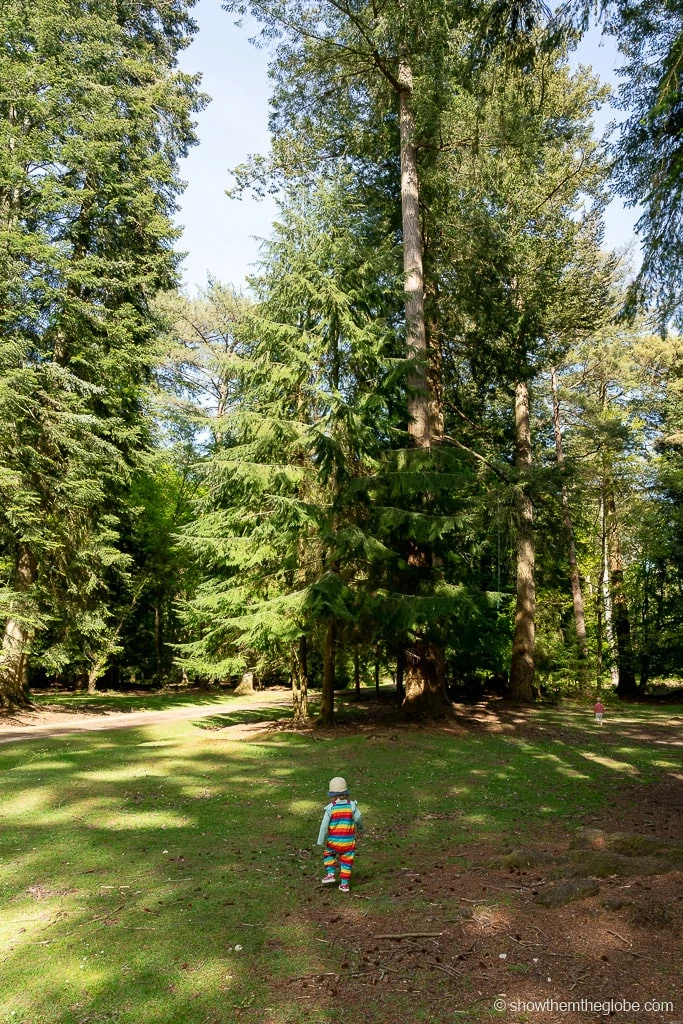 2 | Paultons Park and Peppa Pig World
Paultons Park is a popular family theme park in the New Forest and is home to Peppa Pig World. Paulton's has over 70 rides ranging from thrill-seeking to family-friendly and there are roller coasters, log flumes, and pirate ships to climb aboard.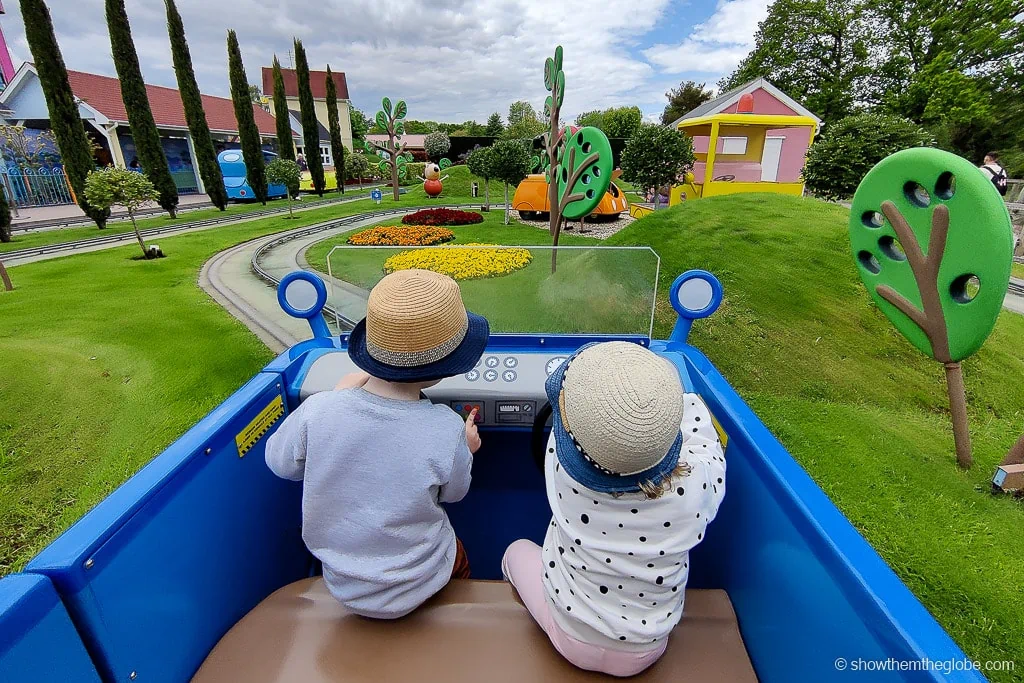 If you are visiting with younger kids then Peppa Pig World is unmissable for fans of the show. There are 9 rides dedicated to Peppa Pig and her family and friends, meet and greets with some of the characters and even a replica of the Peppa Pig family house!
For more on Paultons, check out our tips for visiting Peppa Pig World and our guide to the best hotels near Peppa Pig World.
Peppa Pig World Tickets
Purchasing your Peppa Pig World tickets in advance will save time when you get to Paulton's Park. Remember you are purchasing a ticket to Paultons Park, which includes Peppa Pig World access (you don't need a separate ticket for Peppa Pig World). We recommend purchasing your Peppa Pig tickets in advance during peak times when tickets can sell out. – check prices now!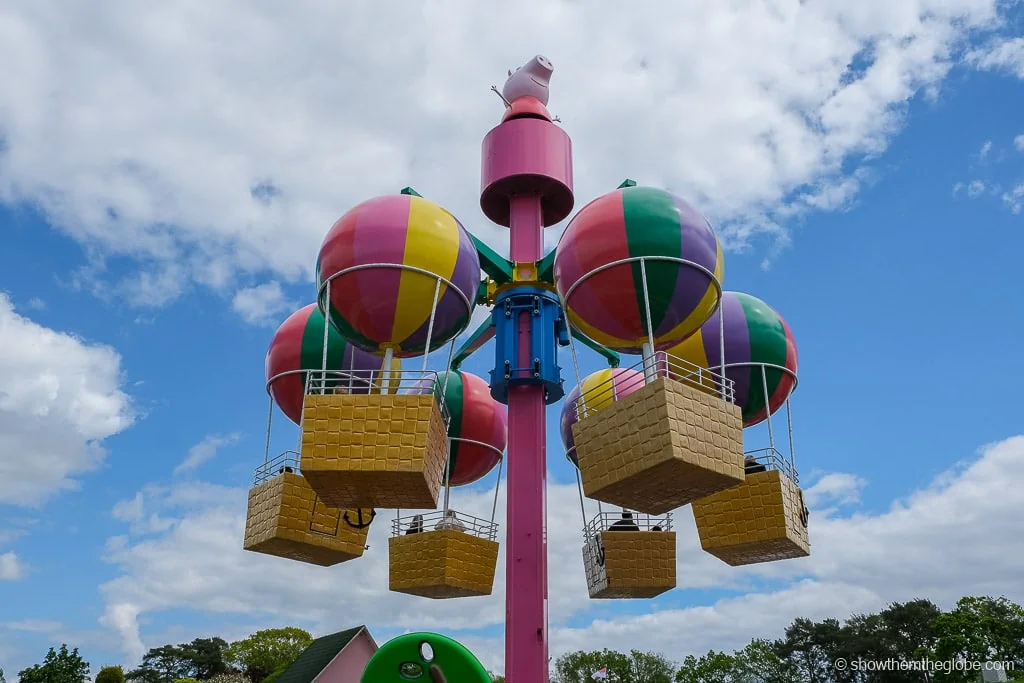 3 | Goodall's Strawberry Farm
If you have younger kids then a visit to one of the pick-your-own berry farms is one of the best things to do in the New Forest with kids.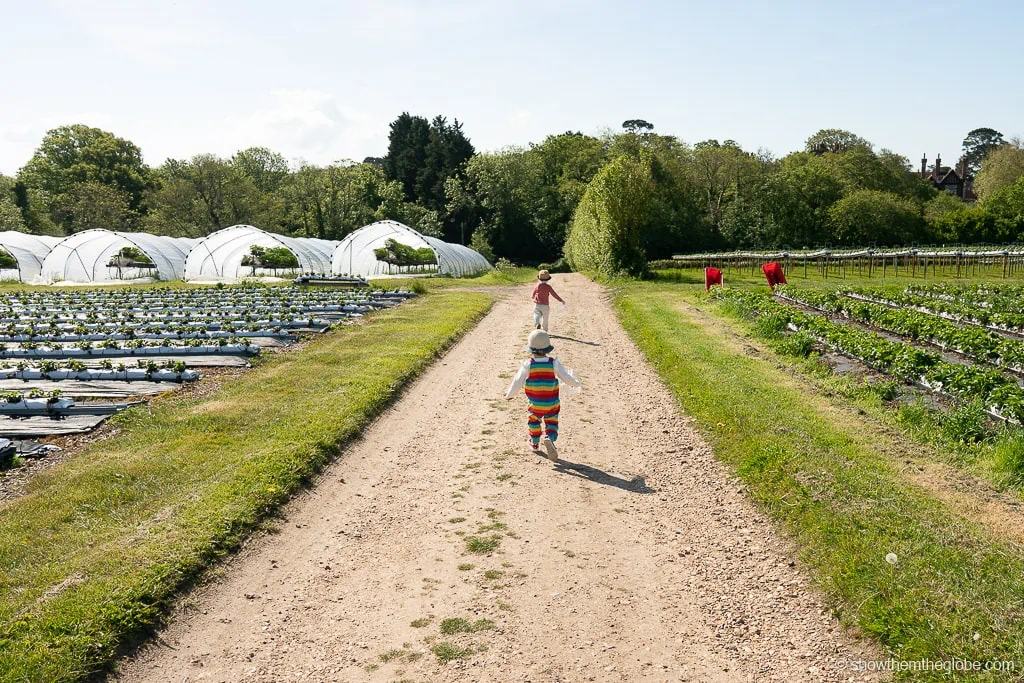 We spotted Goodall's Strawberry Farm after a ferry ride from the Isle of Wight and made an impromptu stop for some strawberry picking and tea and cakes. Our kids adored running around the paths and picking strawberries at Goodall's!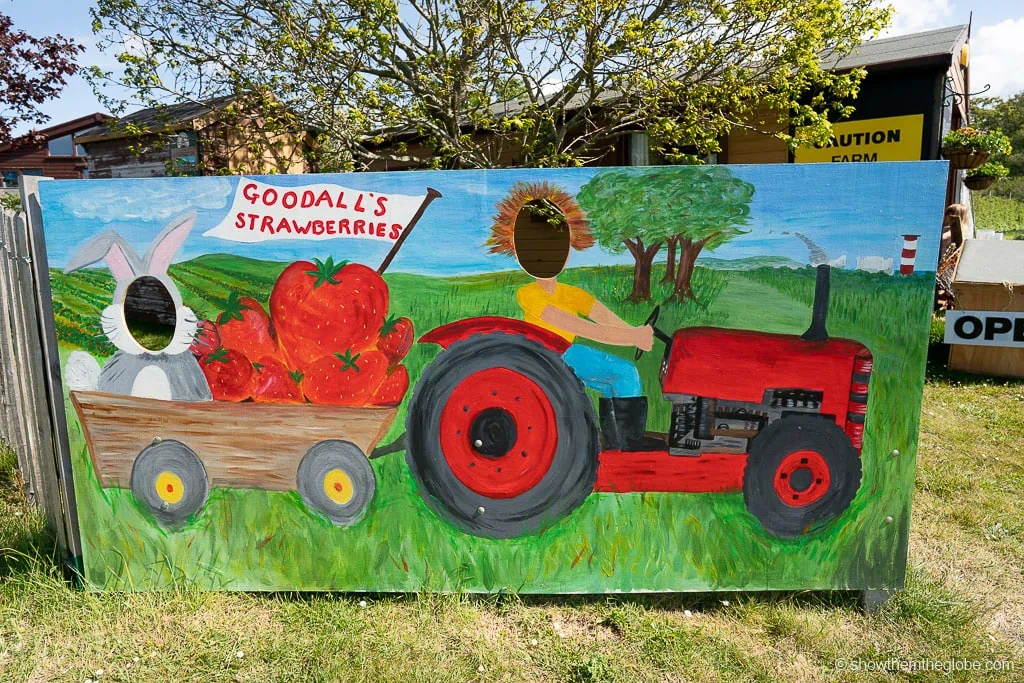 4 | New Forest Adventure Golf
Mini golf is always a hit with our kids and the New Forest Adventure Golf is one of the best we've visited. There are lots of obstacles to navigate and the course is designed to reflect the New Forest towns, villages, and rivers and there is even a moving Isle of Wight ferry!
5 | Day trip to the Isle of Wight
The Lemington to Yarmouth ferry is perfect for taking a day trip to the Isle of Wight from the New Forest and you can even bring your car.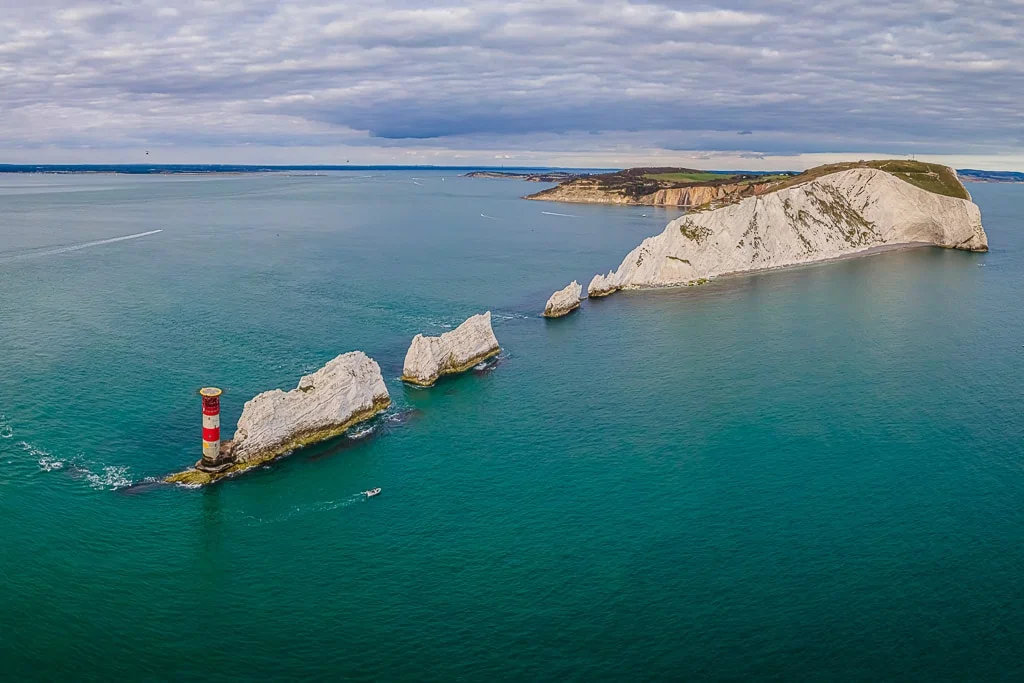 Highlights include the beaches at Compton Bay and Hanover Point – if you have dinosaur fans, it's sometimes possible to find fossils on Compton Beach and there are dinosaur footprints visible on the ledge at Hanover Point at low tide. If you want to continue with the dinosaur theme then stop by Dinosaur Isle, the Isle of Wight's dinosaur museum.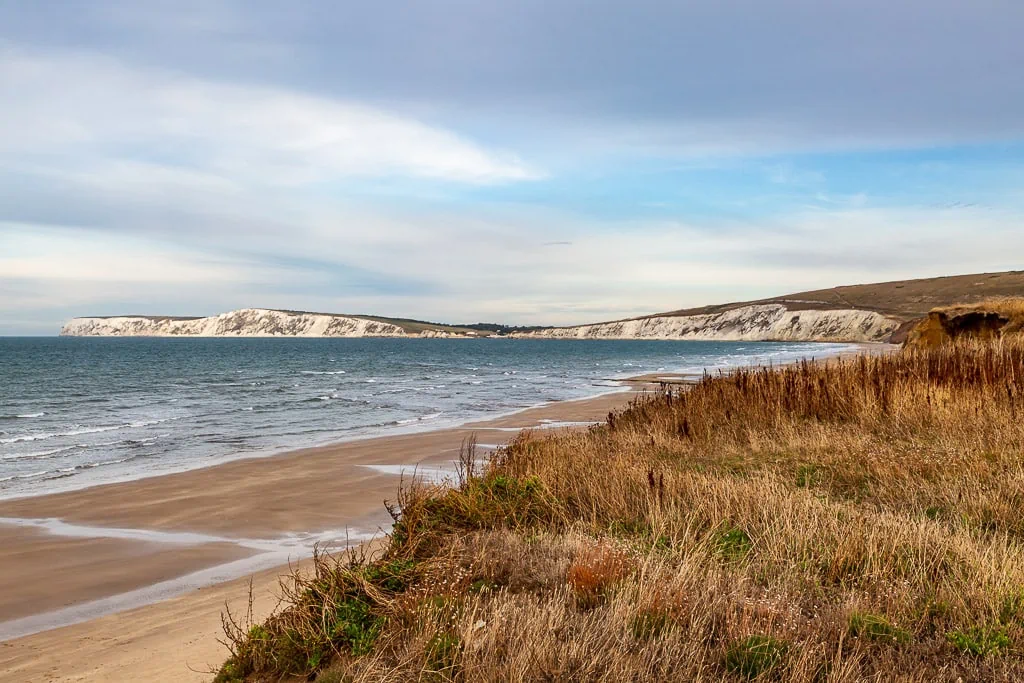 There's also the Robin Hill Park and Gardens where you will find plenty of child-friendly activities including slides, trains, tractor rides, adventure playgrounds, and beautiful gardens.
Our kids also love the Donkey Sanctuary and, if you want to include some history then stop by Quarr Abbey, the former retreat for Queen Victoria and Prince Albert in the 1800s, or Osborne House, a former royal residence.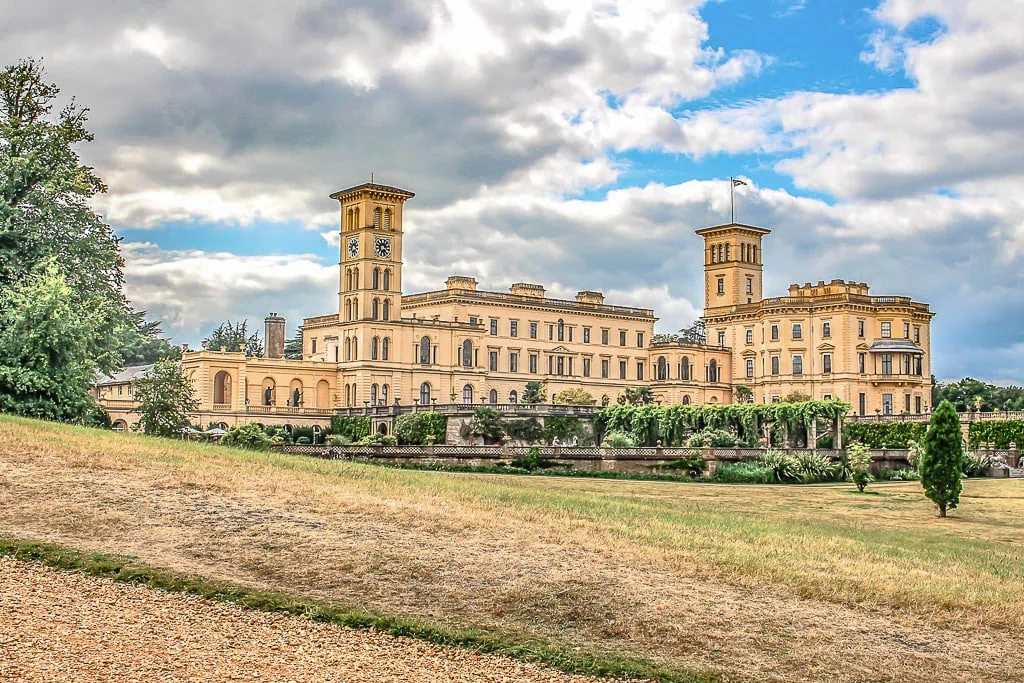 6 | Lepe Country Park
Located in the very southeastern corner of the New Forest National Park, a visit to Lepe Country Park is another of our favorite things to do in the New Forest with kids. It's a lovely mix of ocean and countryside and, on a clear day, the views stretch across to the Isle of Wight.
There is a one-mile sand and stone beach which is perfect for a paddle with kids and a gated play area with swings, a climbing frame, and a zipline. Other highlights for kids include the sensory garden with a bug hotel and wildflower garden.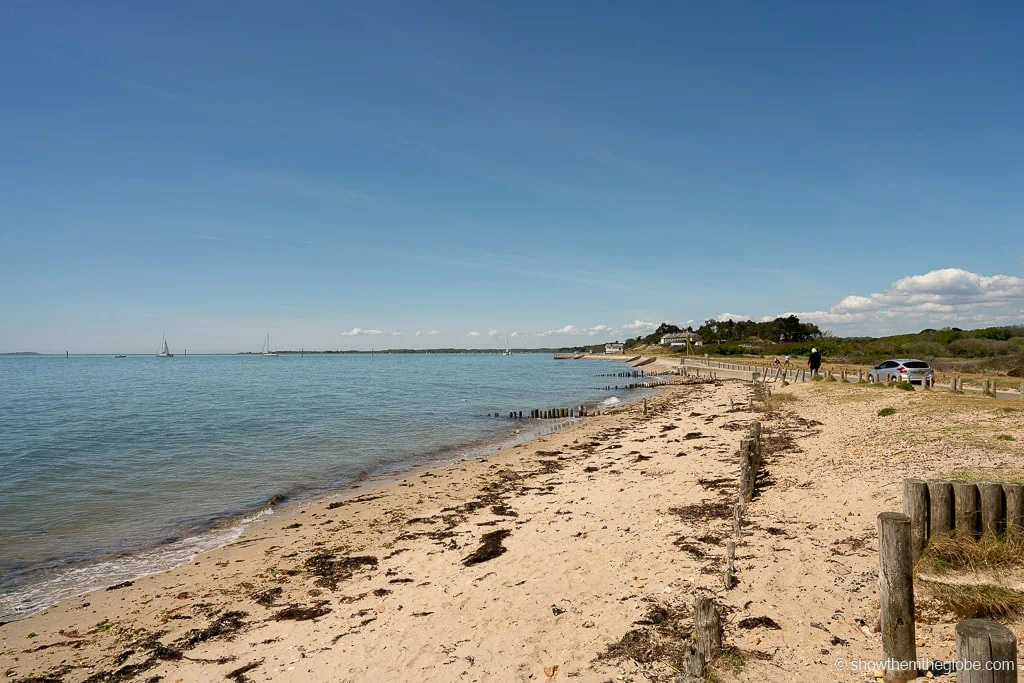 New Forest with kids tip: paid parking is in place at Lepe Country Park. During peak months parking is charged at £2.50 an hour for the first 2 hours, £7 for up to 4 hours and £9 for a full day.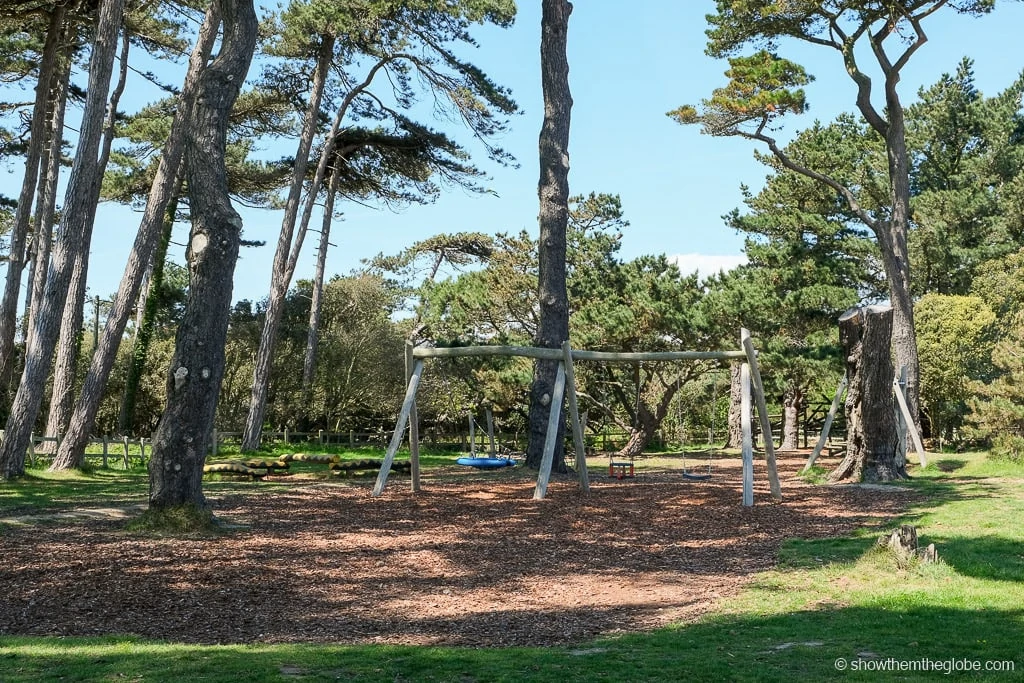 7 | Exbury Gardens & Steam Railway
These 200-acre woodland gardens are a New Forest highlight and a great day out with kids. The beautiful gardens border the Beaulieu River and are renowned for the collections of rhododendrons and azaleas.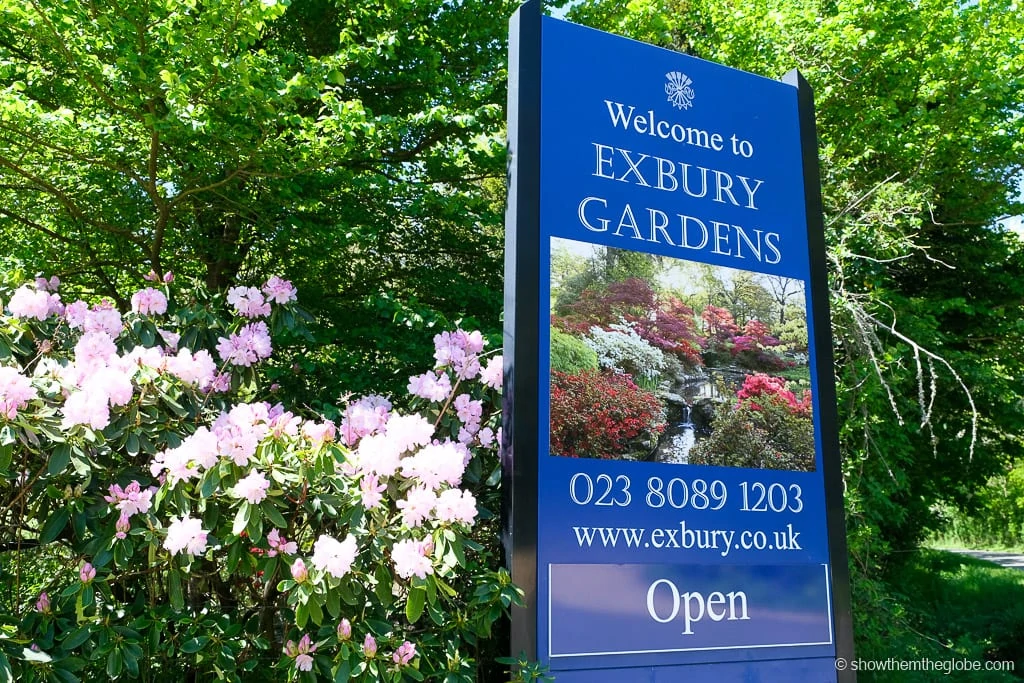 Much to the delight of my train-obsessed 4-year-old, a narrow-gauge steam railway operates in the garden. It transports visitors past the park's rock garden, around the Dragonfly Pond, and through a tunnel as it completes its loop from Exbury Central Station.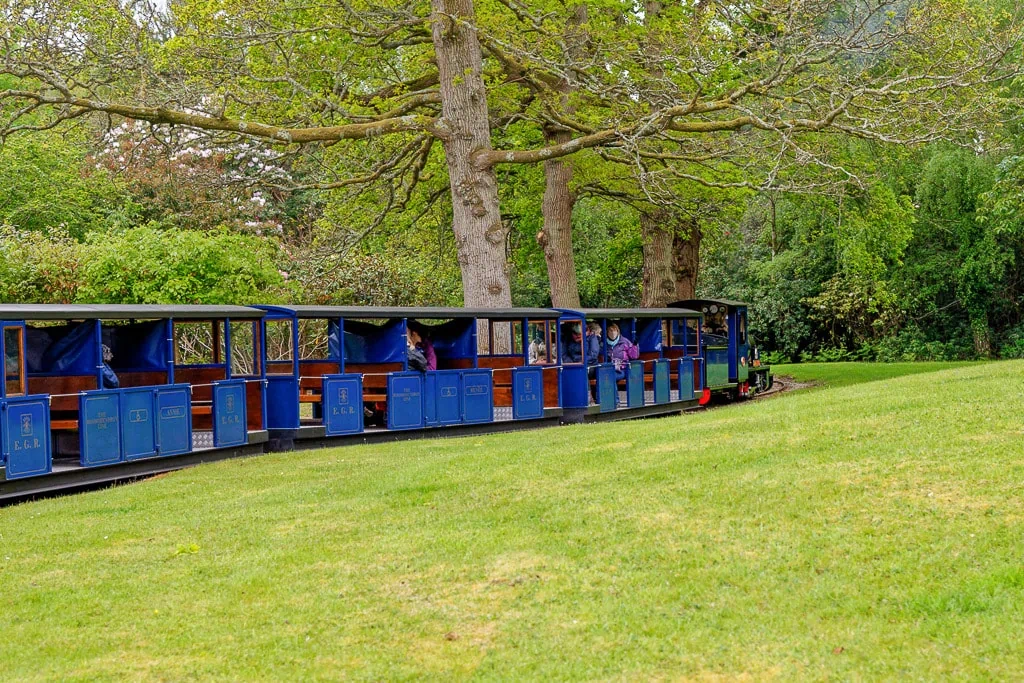 Other highlights include a log trail constructed from pine trees and the floating platoons on the Dragonfly Pond.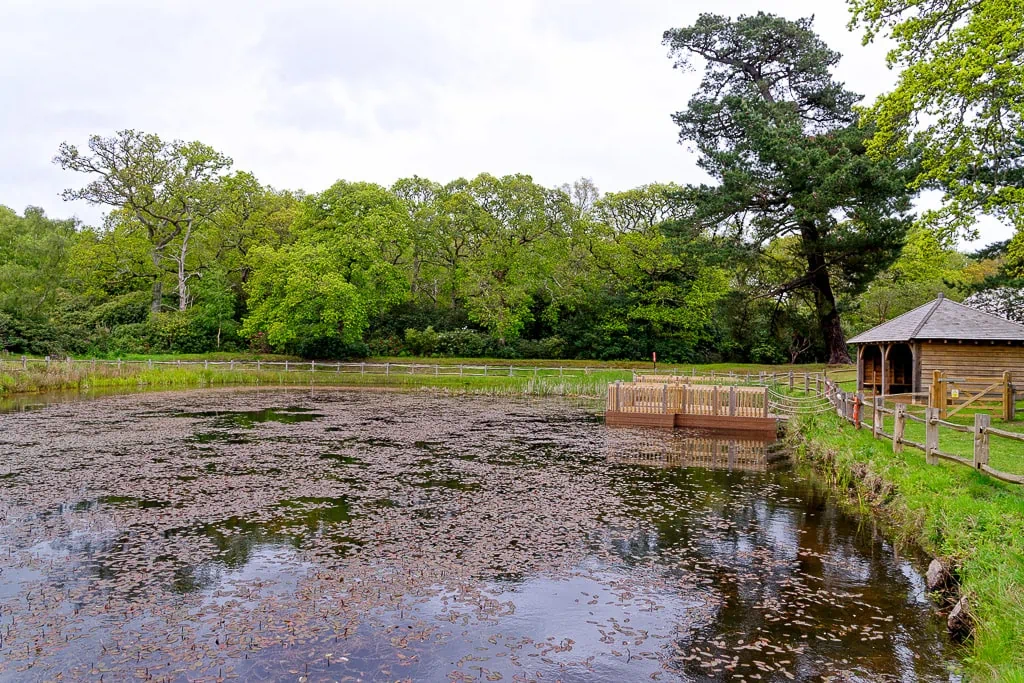 8 | New Forest Ponies
If you are driving through the New Forest you are sure to spot some of the New Forest ponies. The New Forest ponies roam freely around the New Forest National Park and are a common sight in both the countryside and the towns and villages of the New Forest.
Although wild in the sense that they can roam freely, the New Forest ponies are owned by the New Forest commoners. During the summer, the New Forest ponies graze on the plentiful grass and help maintain the lush landscape of the New Forest.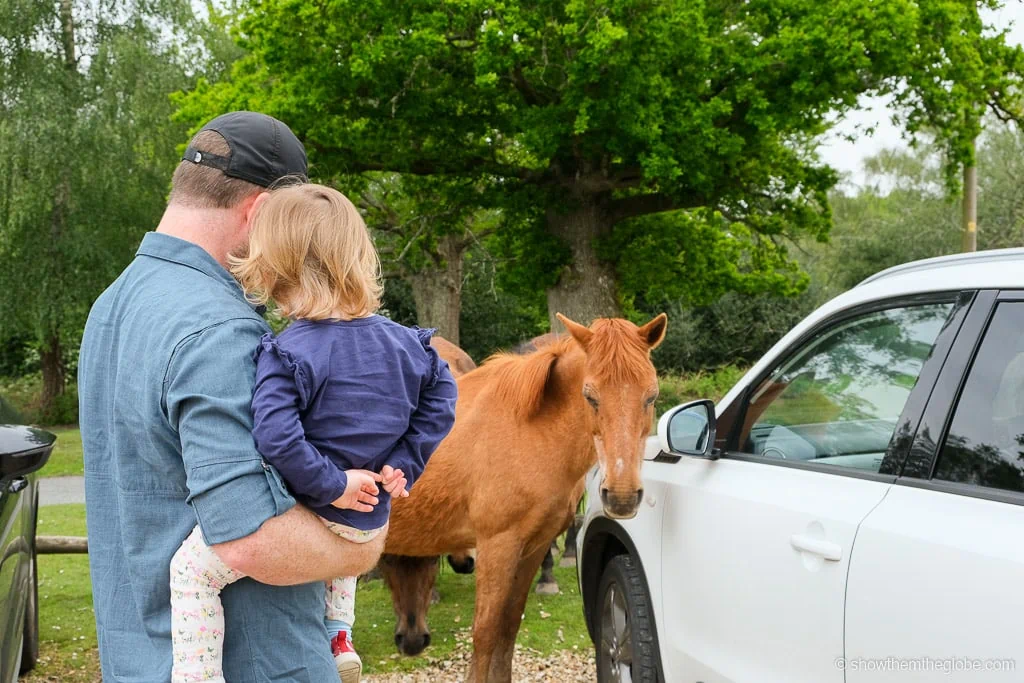 Our kids loved spotting the New Forest ponies as we drove around the New Forest and a sighting brought great excitement! We came across the New Forest ponies many times so it's relatively easy to spot them – Beaulieu (Hatchets Pond), Lyndhurst, Brockenhurst and Burley Village are good places to start!
New Forest with kids tip: it is a fineable offence to feed the New Forest ponies and it also forbidden to touch or pet them. Do not get too close as they may kick or bite and remember to stick to the 40mph speed limit to help ensure the safety of the New Forest ponies on the road.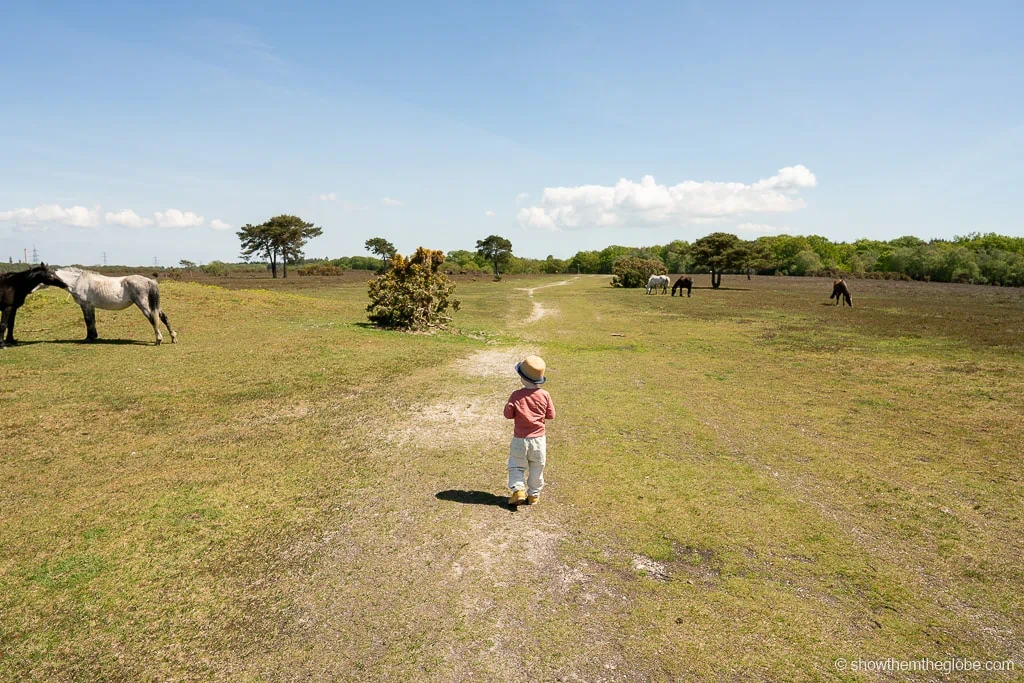 9 | Explore Beaulieu
The New Forest is home to some wonderful and quaint villages which are a treat to explore.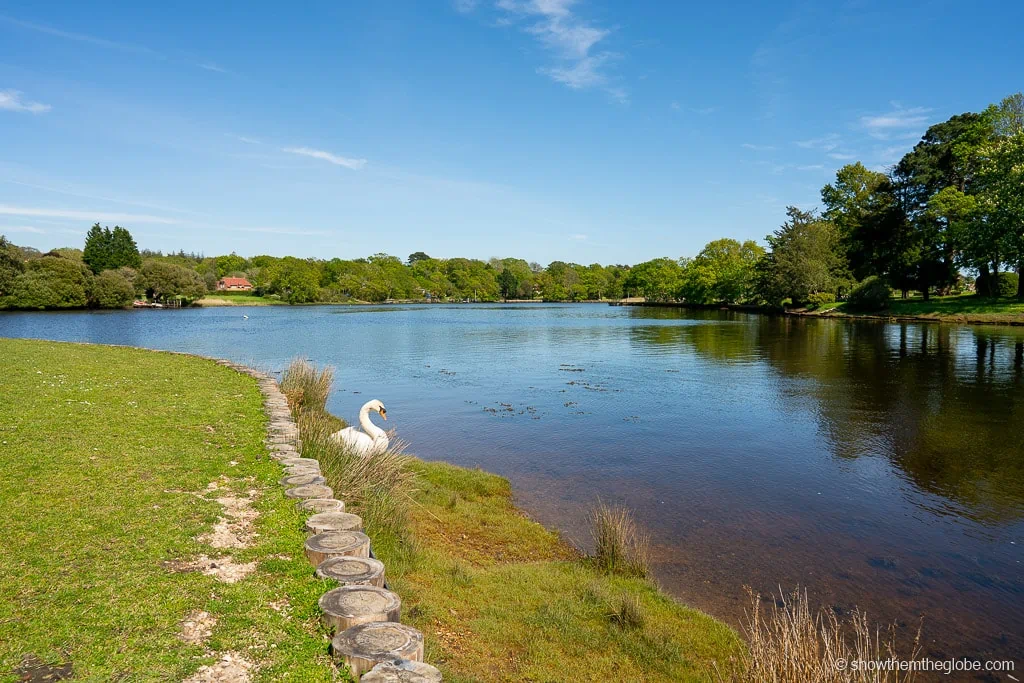 Beaulieu is one of our favorites: we had a lovely lunch at Stef's Kitchen, ate delicious ice cream from the Beaulieu Bakehouse, and took a cruise along the Beaulieu River. Beaulieu is home to Buckler's Hard, an 18th Century ship-building village that is now a Maritime Museum, and the Beaulieu National Motor Museum.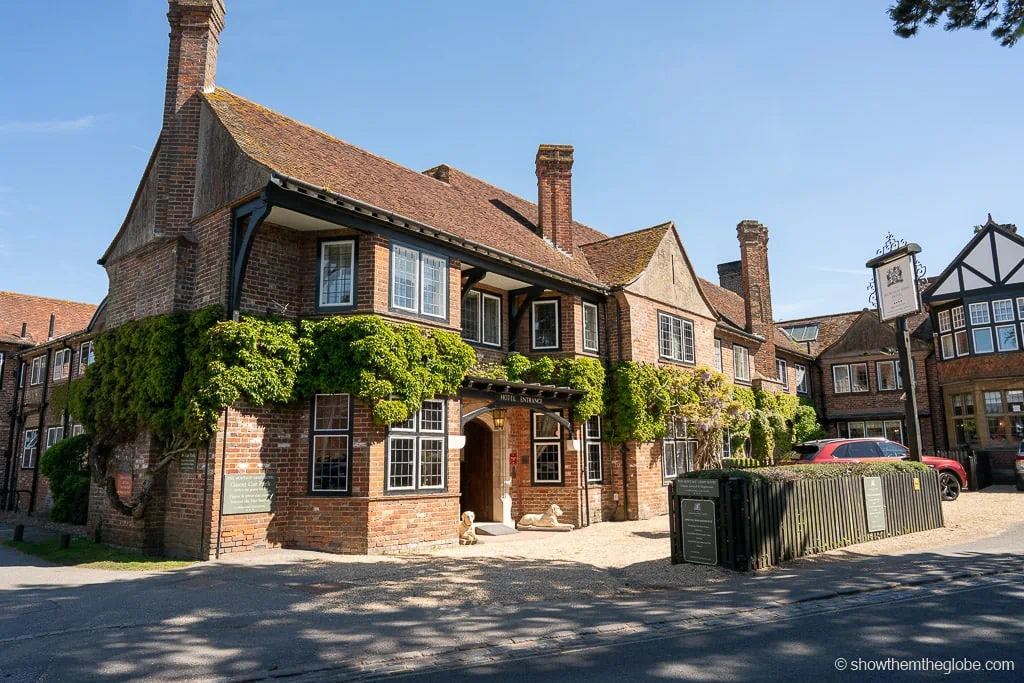 Make sure to stop for a walk by the tranquil Hatchet Pond – there's a good chance you might some of the New Forest Ponies as you stroll.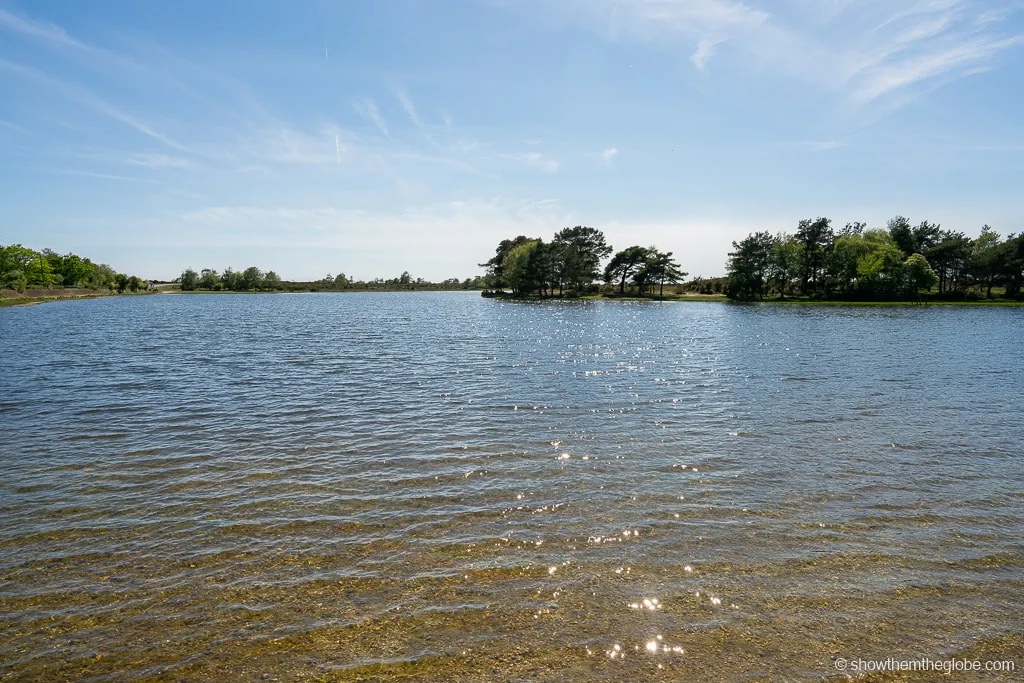 10 | Milford on Sea and Hurst Castle
Milford on Sea is, as the name suggests, is a charming beach town with an awesome coast walk and beautiful views across the Solent to the Isle of Wight and the Needles Lighthouse.
Kids will enjoy a walk along the Milford On Sea prom where there is a 300 meter stretch of colorful beach huts built into the seafront.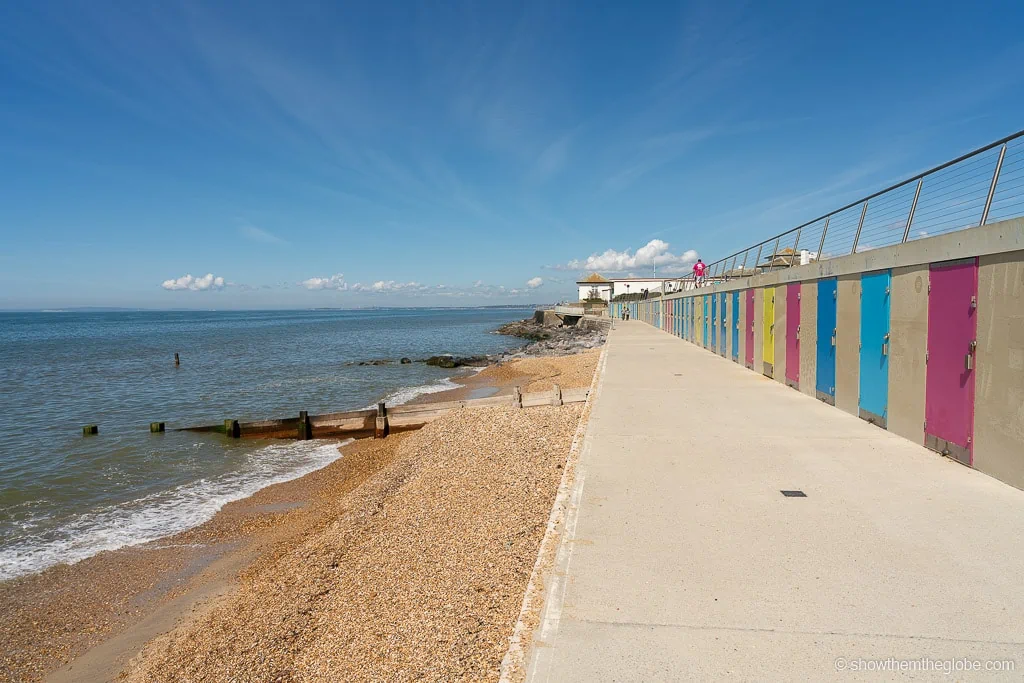 Another lovely walk is from here to Hurst Castle, an artillery fortress built in the 1500s. It takes about 1 hour to walk the 2.3miles along the shingle spit to Hurst Castle – between April and October, the Hurst Castle ferry runs between Hurstcastle and Keyhaven so you have the option of a one-way walk.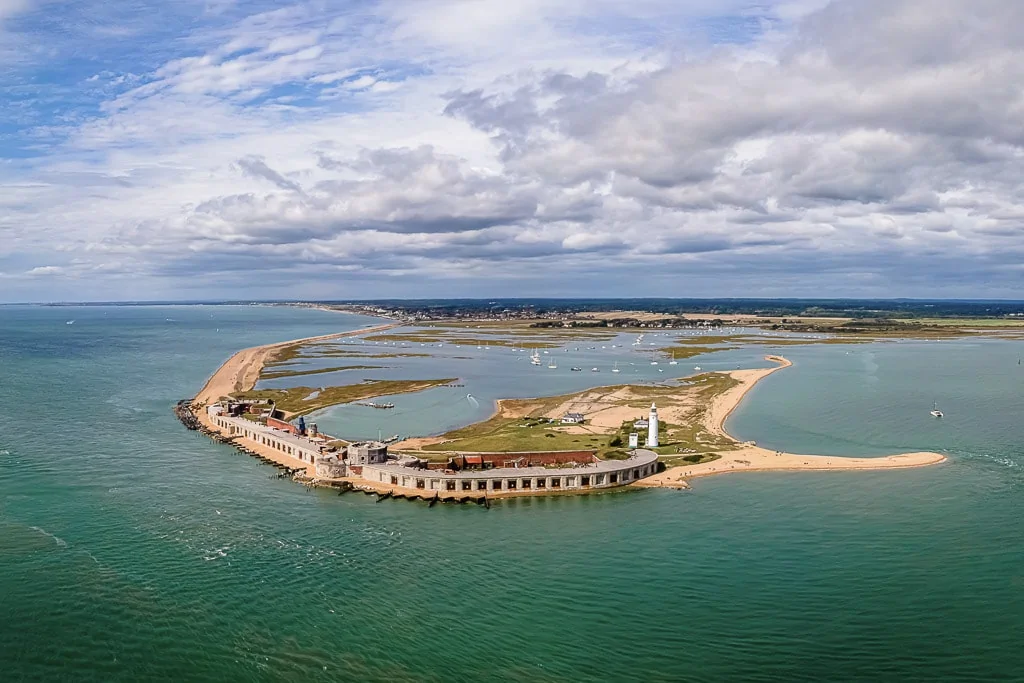 11 | Moors Valley Country Park
The perfect spot for a family day out, Moors Valley Country Park has a narrow-gauge steam railway, adventure play trails, a treetop walkway, and a golf course!
Younger kids will love the wooden play trail and the playgrounds while older children (over 1 metre) will have fun on the wobbly bridges and zip wire at the Tree Top adventure. You can also take a one-mile ride on the steam railway and, if you have a Gruffalo fan, there are life-size sculptures of the Gruffalo and the Gruffalo's Child to enjoy!