Travel while pregnant can be an amazing experience and just as much fun as those pre bump adventures! As we awaited Jake's arrival we continued with our travels and planned our baby moons around keeping our ever growing bump safe. Jake made it to Namibia, South Africa, Spain, Greece, Italy, Croatia, Bosnia and Herzegovina, Montenegro, Austria, Slovenia and Northern Ireland on our pre baby trips and we wanted to share what we learned about travel while pregnant and how to plan.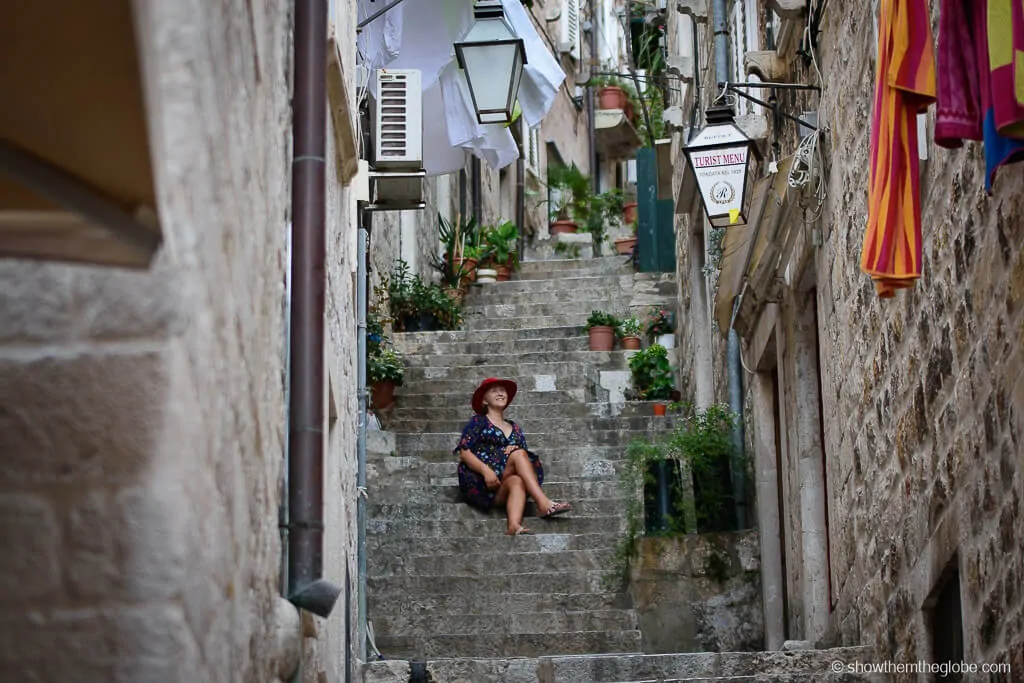 Dubrovnik trip with an 8 month bump!  
Before you book travel while pregnant
It's important to ensure you have everything in check before you book your pregnancy travel. There are a number of things you need to confirm including travel insurance, medical approval and any documentation required for your mode of transport.
1 | Check/purchase travel insurance
We recommend always purchasing travel insurance in advance of travel to ensure you are taken care of in the event of any adverse events. When travelling while pregnant always confirm that the travel insurance policy covers any pregnancy related care and check if there are any restrictions on the week of pregnancy to which the cover applies. For example, many policies only cover flying up to a certain number of weeks into the pregnancy.
2 | Run your travel plans by your doctor
If your pregnancy is free from complications it is typically fine to travel but be sure to check with your doctor in advance of booking travel. This is especially relevant if your travel plans include flying.
Travelling when pregnant tip: morning sickness and tiredness can put a dampener on travel in the first 12 weeks so tread carefully when making plans during this period. Airlines and travel insurance often place restrictions on when travel is allowed/covered so this will likely limit travel plans towards the end of your pregnancy.
3 | Check if you need medical confirmation to travel
Airlines often require written confirmation from your medical team regarding the number of weeks of pregnancy and a lack of complications. The requirements differ from airline to airline so check the rules of each individual carrier you plan to use during your pregnancy and ensure you meet their requirements both at time of departure and return. Ferries and cruise ships are likely to have restrictions too so be sure to check your eligibility with whichever mode of transport you plan to use.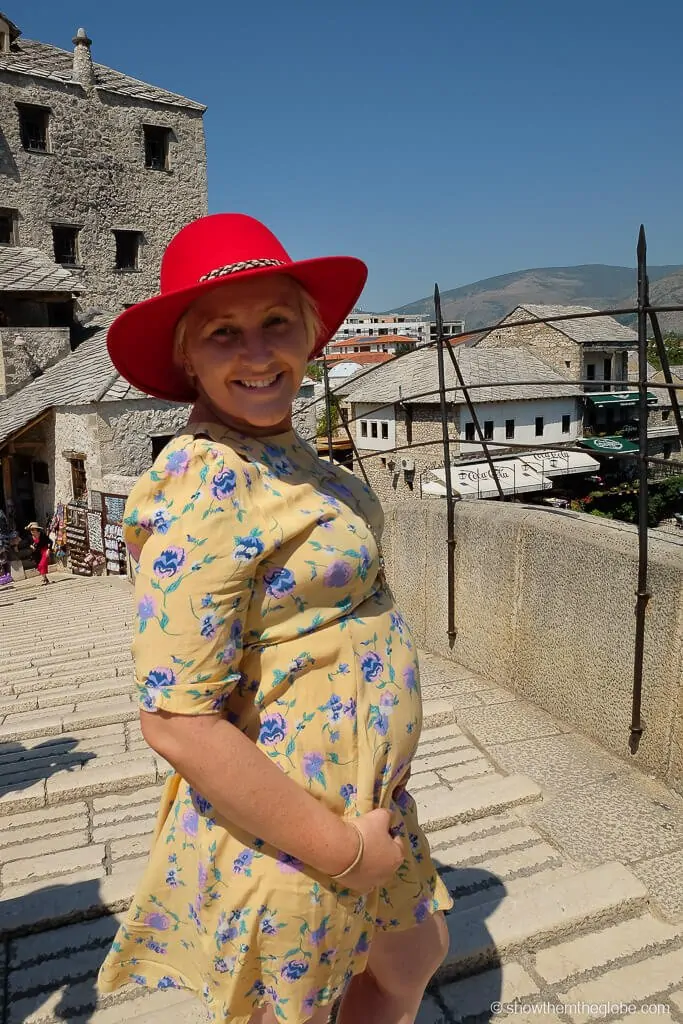 Choosing a Destination
Choosing the right destination is crucial for both the enjoyment of the mum to be and a safe trip for the bump!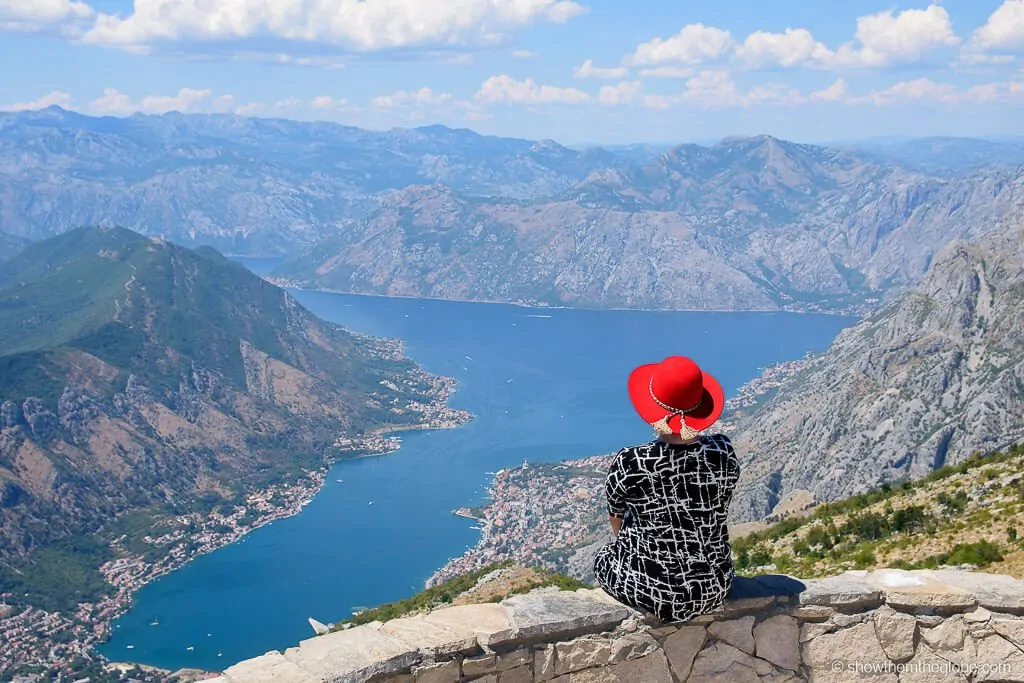 4 | Avoid areas which require vaccinations or have health risks
When travelling for leisure during pregnancy it's best to avoid any areas which require vaccinations or where there is a potential to contract diseases which are risky in pregnancy.   In the UK (where we are based) travel vaccines are not recommended for pregnant women so avoiding any destinations which required vaccinations was top of our list when planning our pre baby holidays. Malaria can be very dangerous in pregnancy and pregnant women are considered susceptible (mosquitoes love pregnant women!) so we also wanted to avoid any areas affected by malaria. The recent outbreak of Zika, another dangerous disease during pregnancy, was also a concern and will likely continue to rule out various locations across the world.
5 | Check the weather
  Women tend to be hot, hot, hot during pregnancy due to the extra heat generated by both the baby and their metabolism. High temperatures can lead to dehydration, fatigue and heatstroke. As Jake's delivery date approached we opted for more moderate locations and our final holiday was a road trip to the Balkan countries in late summer. Our trip happened to coincide with a heatwave and temperatures reached over 40 degrees on some days – uncomfortable when 8 months pregnant!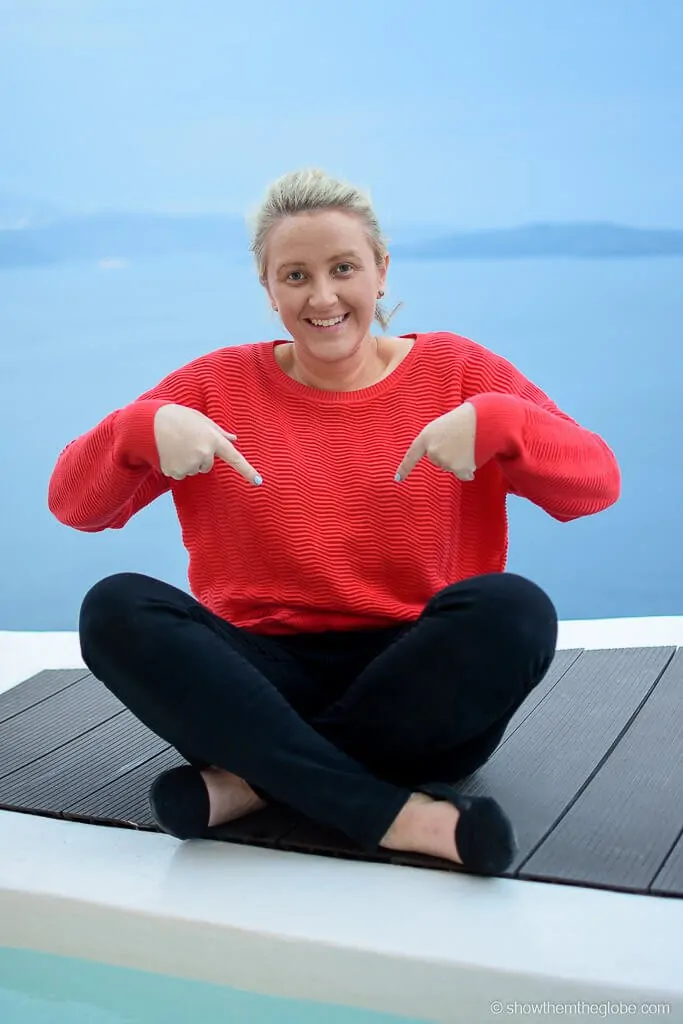 6 | Choose a destination with a good standard of medical care
Keeping the bump safe is obviously the number one priority when choose a destination so it's important to be comfortable with the standard of maternity medical care in your chosen destination. As Jake's delivery date approached we made sure that we only travelled to destinations where we would be happy to give birth in the event I went into labour.
7 | Consider the flight time
Combine frequent toilet breaks, restless legs, a slightly higher risk of DVT (embrace the compression socks!) and general discomfort and long haul flights can be a challenge while pregnant. You may want to limit the flight time to your destination to a duration you a comfortable with. We limited our later holidays to a maximum flight time of 5 hours which was manageable with plenty of stretching and walks through the cabin.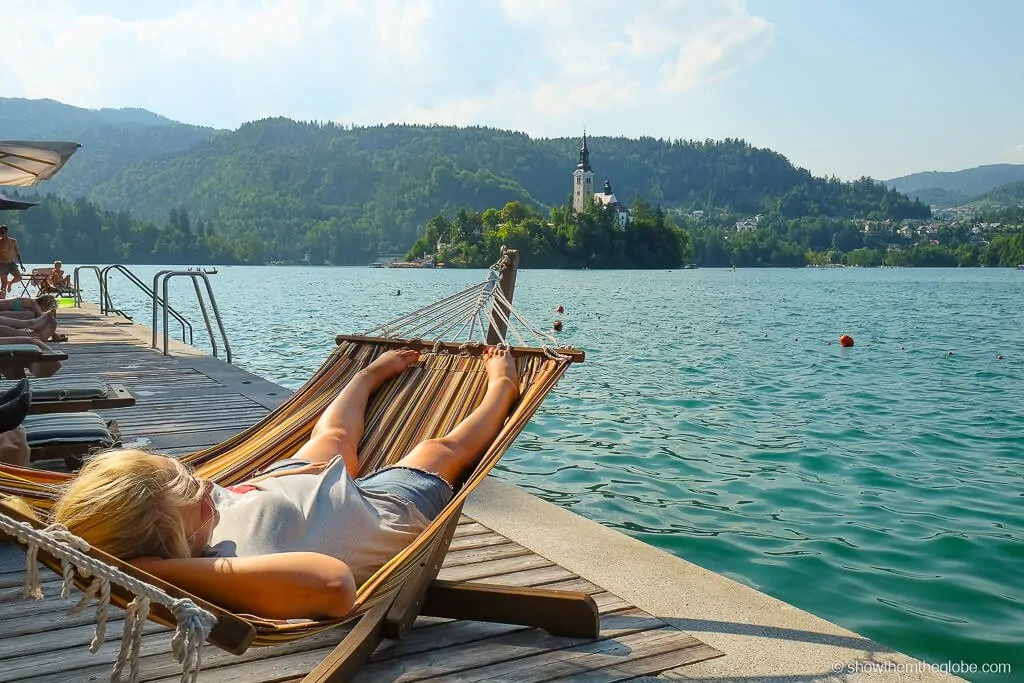 What to pack
When travelling it's often helpful to pack some home comforts, and this is especially so when pregnant. Here's a few essentials to take with you on a pre baby trip!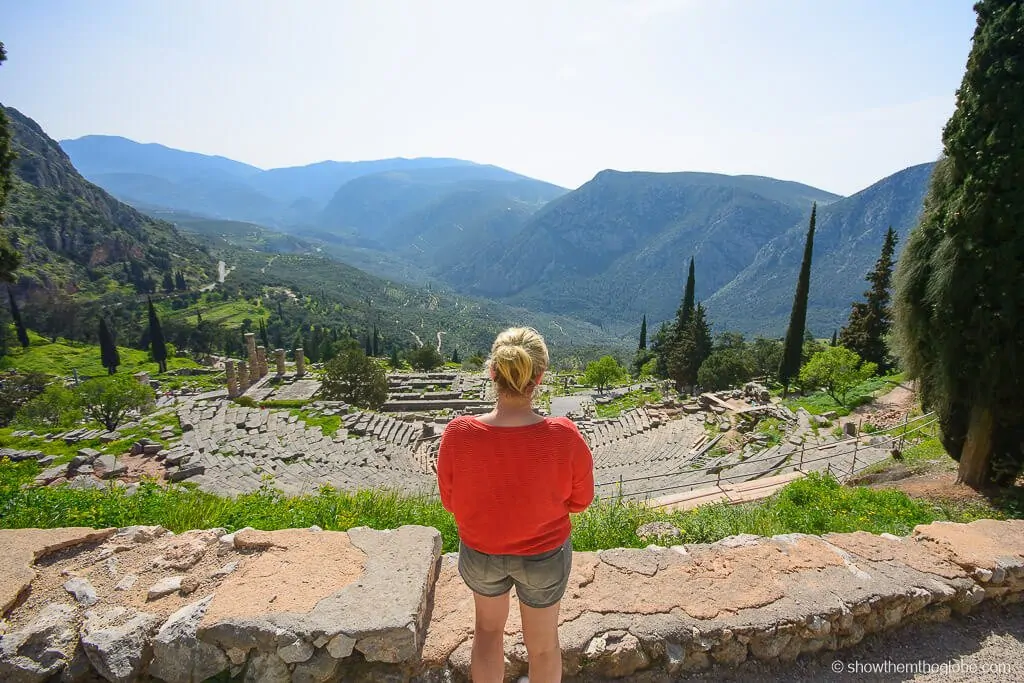 8 | Pack your favourite snacks from home
Cereal bars, dried fruits and nuts are all great snack options while travelling when pregnant. Pack supplies of your favourite snacks and remember to keep some in your hand luggage for easy access during the journey.
Travelling when pregnant tip: if your craving a specific food or are worried about the foods available during travels then be sure to pack sufficient snacks to see you through the duration of your trip.
9 | Bring your maternity medical notes
In the event that you need to visit a doctor or hospital it's extremely useful to have your maternity medical notes to hand. This will allow the medical professionals instant access to your pregnancy history if you need treatment.    
During your travels – food and drinks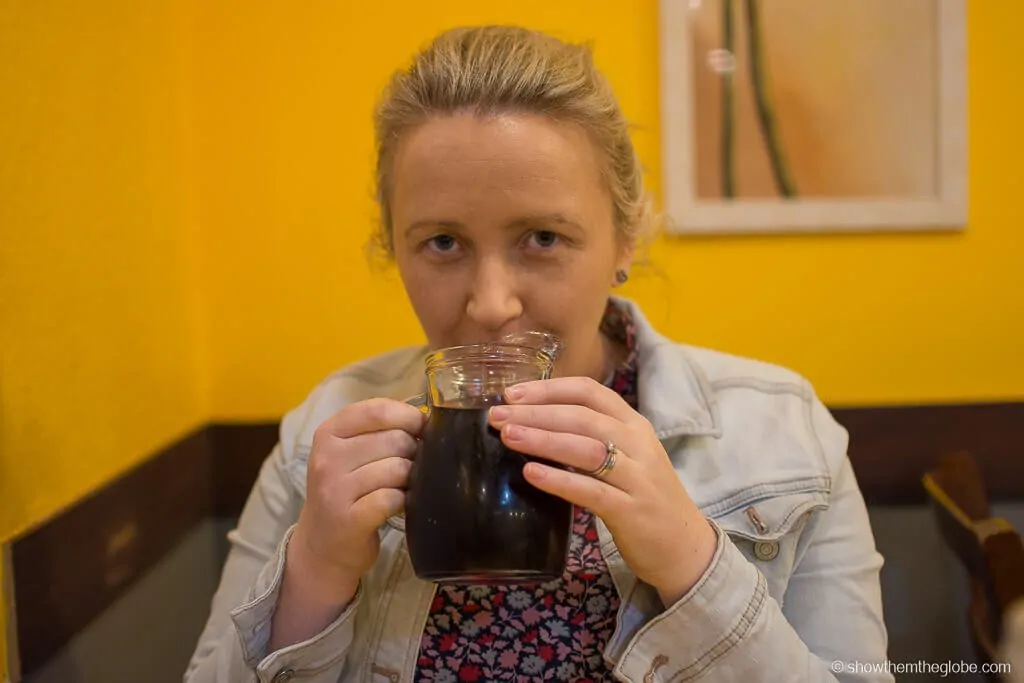 10 | Use bottled water for drinking and brushing teeth
Check the quality and safety of the tap water at your destination. I found It easiest to stick to bottled water for drinking and brushing teeth when we travelled outside of our home country during pregnancy – bacteria and viruses can be present in tap water which the locals are immune to and it's not worth risking an upset tummy.
11 | Consider how food and drinks are prepared
If you are avoiding tap water remember that this extends beyond just drinks and teeth. Avoid salads and raw fruit and vegetables which are likely to have been washed in tap water. Ice in drinks is another thing to avoid as it is usually prepared with tap water as well as juices which might be supplemented with tap water.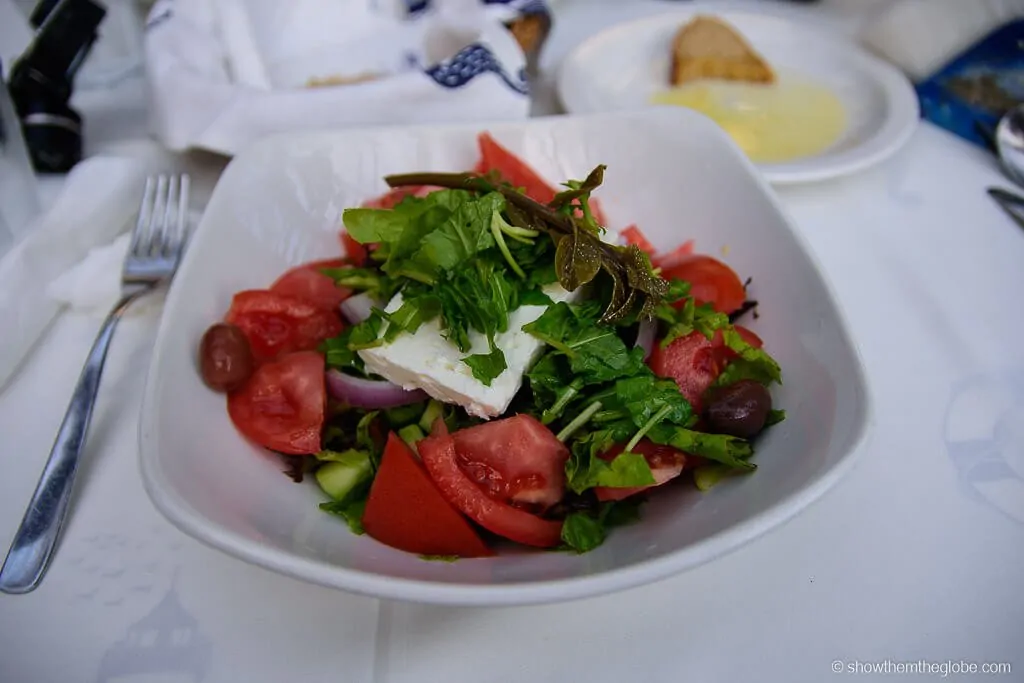 12  | Know which foods to avoid at your destination
As well as the usual rules which apply in your home country (in the UK it's recommended to avoid certain cheeses, shellfish, raw meats and eggs, liver, alcohol, pateand unpasturised milk and also to limit caffeine) there are also a few extra precautions we took while travelling:
Ensure milk is pasturised and safe to eat cheeses and yoghurts are made using pasturised milk: we came across this while travelling through small villages in Europe where milk and cheese tended to be sourced from local farms. With a language barrier it was difficult to confirm pasturisation so it's best to avoid these foods if you have any concerns.
Ice cream is an awesome treat in the heat but again, make sure it is made with pasteurised milk and eggs
Ensure fish is fresh and well cooked. If you are considering sushi, any raw wild fish used should have been frozen first to kill parasites.
Ensure meat is well cooked and be especially cautious of barbecued meats and their preparation
Opt for busy and clean restaurants where food is cooked on order. We avoided restaurants where food was prepared and sitting under heat lamps.
Again, avoid salads and raw fruit and vegetables which are likely to have been washed in tap water and ensure they are free from soil.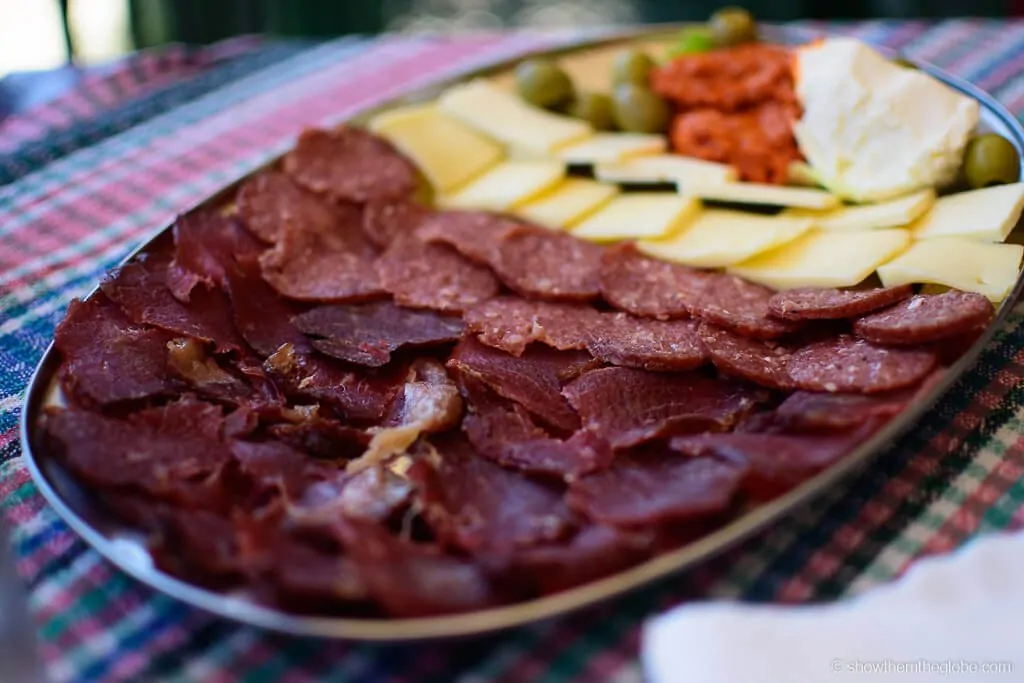 Sunshine holidays
13 | Be aware of skin changes during pregnancy
Due to hormone changes and increased skin sensitivity it's important to take good care of your skin in the sun while pregnant. Lots of women see dark spots appearing on their face which are the result of increased pigmentation and sun exposure can exacerbate the problem and many women report that their skin burns more easily when pregnant. Wear a hat to protect your face from direct sun and up the SPF for additional protection.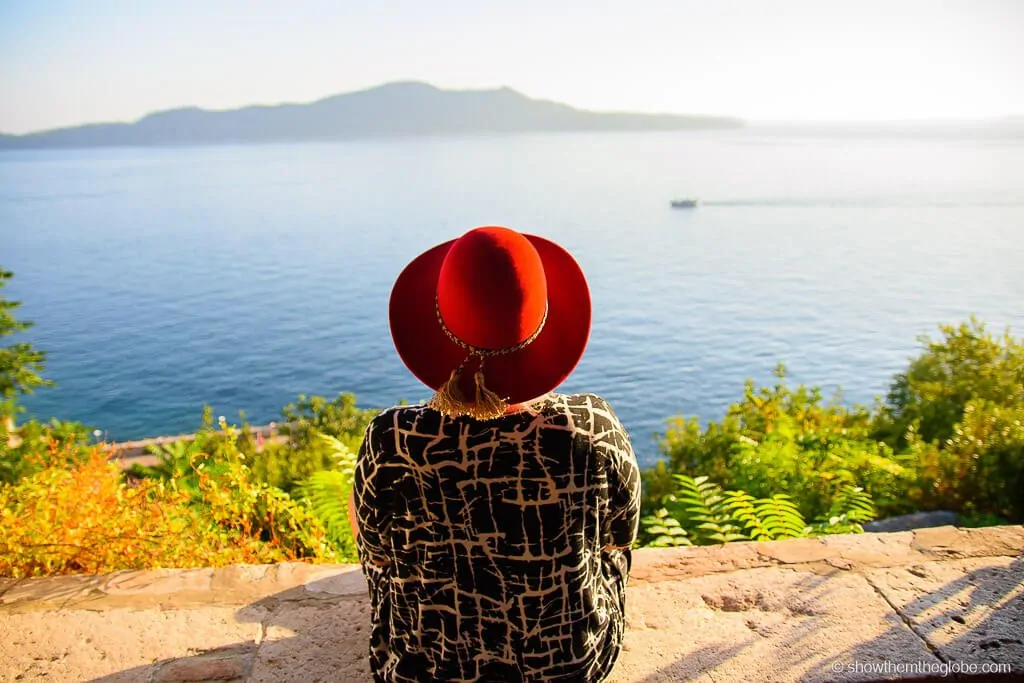 14 | Stay cool
High temperatures can lead to dehydration, fatigue and heatstroke so make sure to avoid the midday sun and extreme temperatures and drink lots of water. As Jake's delivery date approached we opted for more moderate locations and our final holiday was a road trip to the Balkan countries in late summer. Our trip happened to coincide with a heatwave and temperatures reached over 40 degrees on some days – uncomfortable when 8 months pregnant! I found that using a water spray to spritz my face, using a powerful handheld fan when air conditioning wasn't available and wearing cool and light clothing were all invaluable in helping to keep me cool.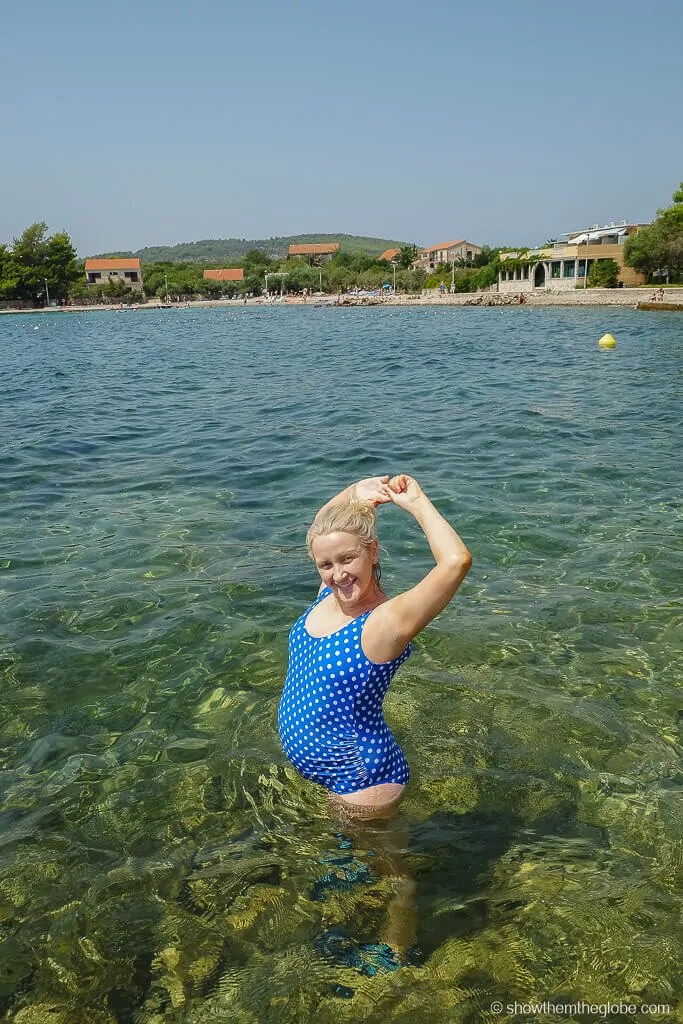 And finally…. relax
15 | Make time for relaxing and don't try to do too much
For us holidays involve dawn rises to catch the sunrise, lots of physical activity and plenty of long drives to see as much of a country as possible. I put up a good fight to maintain this travel style during pregnancy but eventually had to make some adjustments opting to sleep in some mornings or sit out of more challenging hikes. I still had a fantastic time and was well rested and relaxed!