To our amazing baby boy
Today you turn 1 and we're celebrating your 12 months on the planet under the backdrop of the Caucasus Mountains in Georgia, a fitting finale to your first year of adventures on this wonderful planet.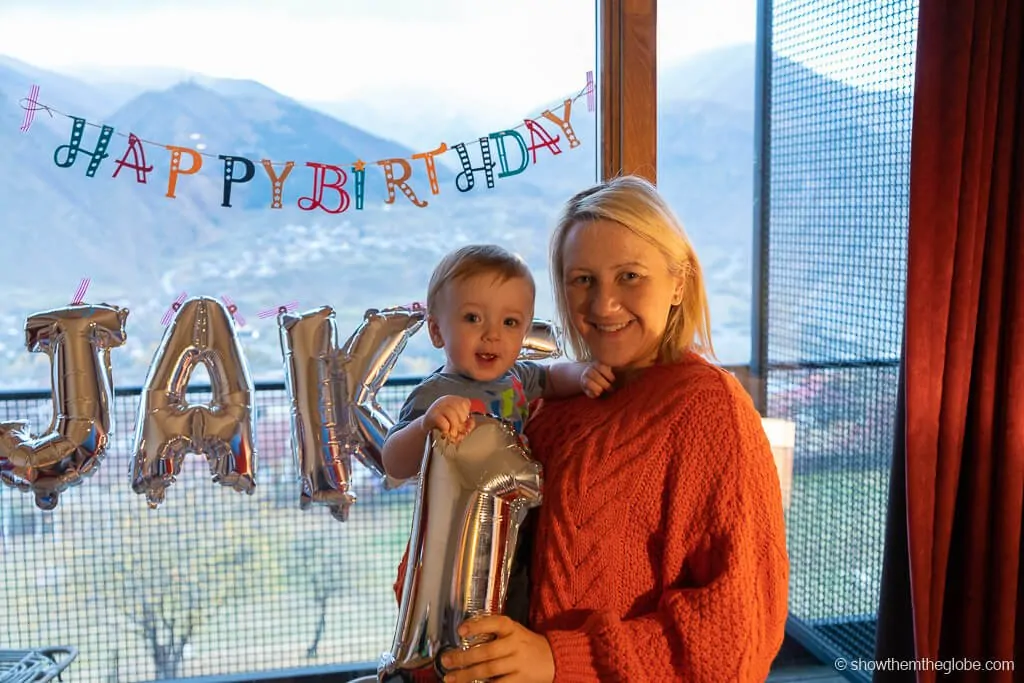 12 months of adventure
You arrived into the world just as you've lived in it: with an earth-shattering cry which was swiftly soothed with some milk and a cuddle. You were so tiny, so fragile and so beautiful and we both loved you unconditionally from that moment. When you were 7 days old your daddy gently laid you on a white sheet and, after 45 minutes of wriggling and squirming, he eventually captured what would be your first passport photo. You had no idea what was ahead of you!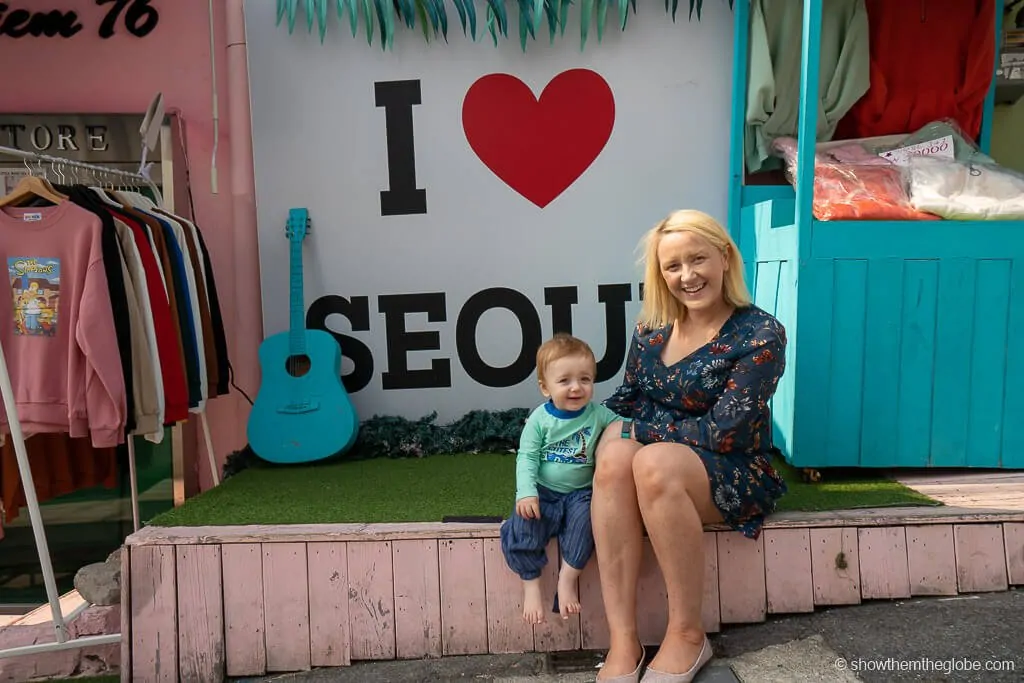 At 8 weeks you boarded your first flight, an epic 24 hours of travel from Dublin to Cape Town, a journey we'd bravely booked when you were just a bump. We were worried we'd taken on too much and that you were too young for such far away adventure but our fears were unfounded: you were happy as long as you were with us. You took a cable car to the top of Table Mountain, learned about apartheid on Robben Island, cuddled us on the edge of the magnificent Fish River Canyon in Namibia and saw elephants and rhinos on safari close to Botswana. You woke up every morning with a smile and our first month of travels passed in a blissful haze of feeds, cuddles and sightseeing. You even slept through the night for the first time in Namibia: we got such a shock when we woke at 6am and rushed to check you were ok. It turned out that, just like us, you were exhausted from the day's exploits!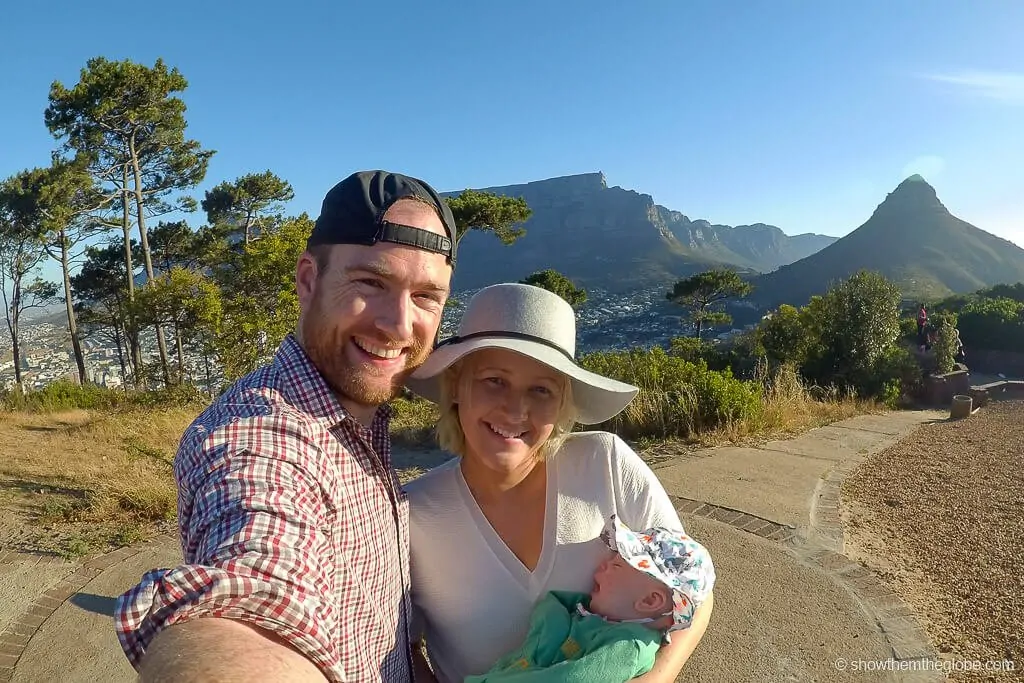 Since then you've watched the hot air balloons dance across the sky at sunrise in Cappadocia, pounded the streets of New York City, visited the Disney Castle in Neuschwanstein, Germany, braved a heat wave in Granada, Spain, bathed in an Onsen in Hakone, Japan, wandered the night markets of Taiwan, explored the palaces of Seoul dressed in a traditional hanbok and witnessed the extravagances of modern Dubai. Who knows, maybe one day you will call one of those places home and we'll be flying in to visit you on your adventures.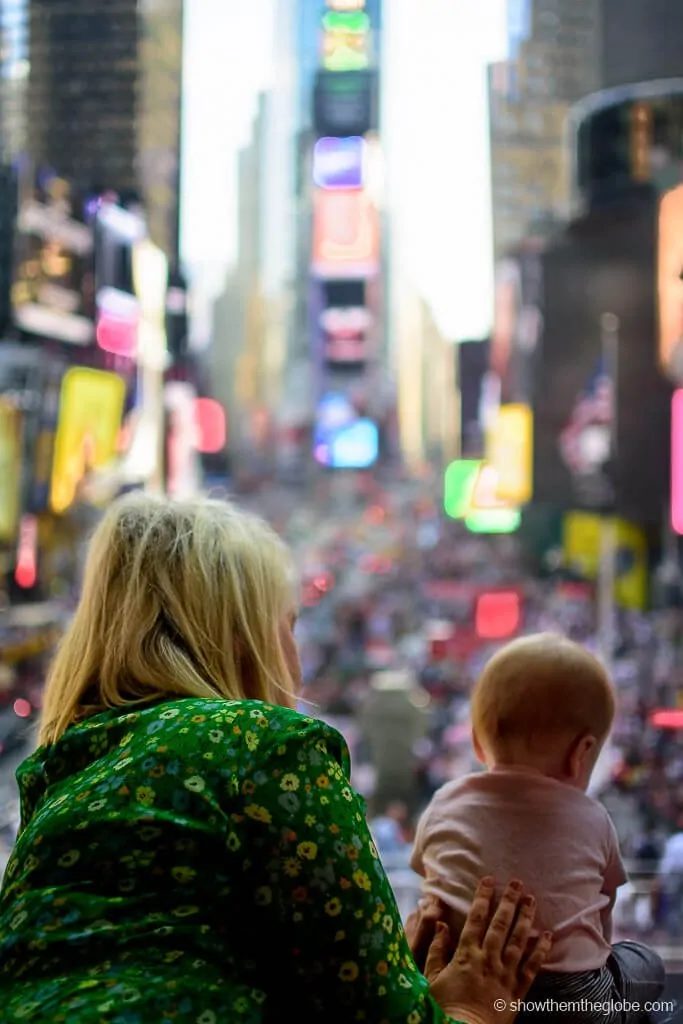 But why all the travels?  Let me explain how we got here and why we've travelled with you to 13 countries before you turned one.
You might not remember these days but we've watched your mind, heart and character grow with each country
You might not remember all the places you've seen but we know they're in your heart: we've seen your eyes light up at the neon lights of Times Square, watched your mind race as fast as the Tokyo trains and helped you reach out and touch the ancient Celsus Library at Ephesus. You've giggled at your daddy dressed up in traditional Korean dress, laughed uncontrollably as you splashed wildly through a rubber duck filled swimming pool in Taiwan, pointed inquisitively at the statue of Hachiko, a Japanese dog, in Tokyo and pressed every button you came across throughout 13 countries just to see if anything fun would happen.
We've watched in awe as every day you become a little more outgoing and sociable: instead of shying away from the new people you meet you embrace them with coy smiles, tiny waves and the occasional high five. You even made some mini travel buddies along the way, communicating in the universal baby code of babbling that only the very littlest ones seem to understand.
Every day you become a little braver and a little more of you shines through: loving, independent, easy going and determined to be heard!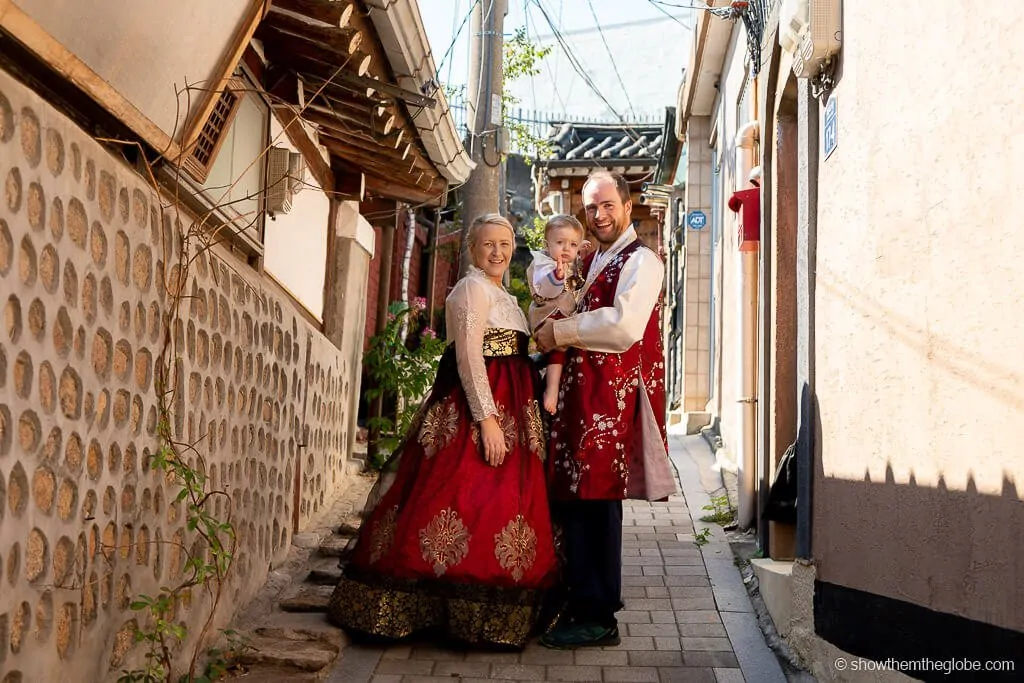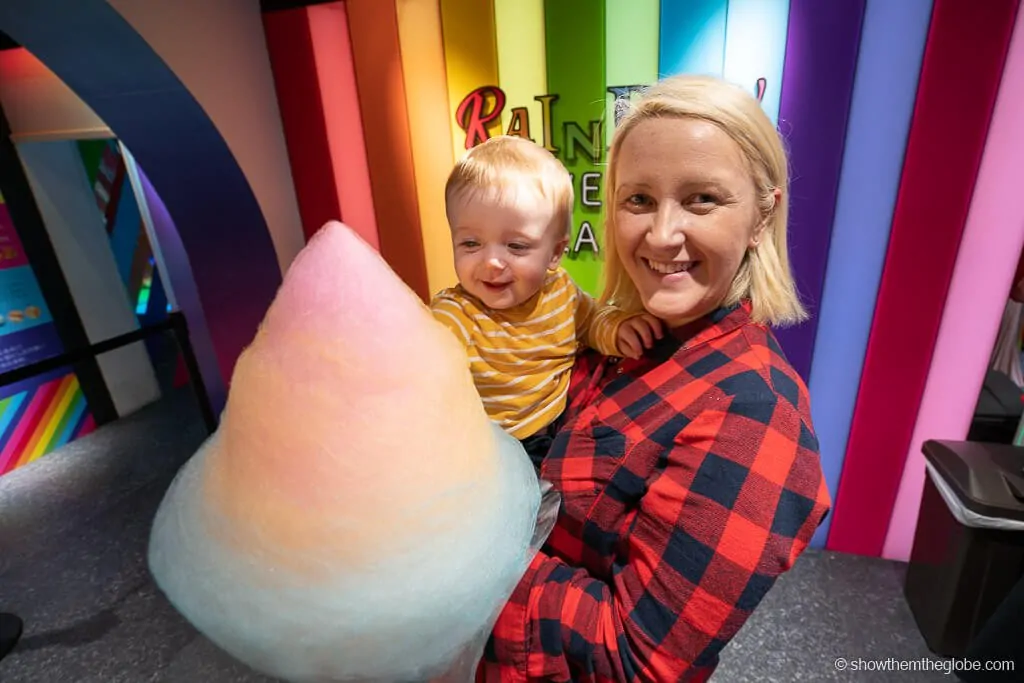 We have the privilege to spend uninterrupted family time together
Travel allowed us to spend uninterrupted time with you together as a family. On the road there are no distractions: everyday chores like cleaning, laundry and cooking are taken care of. We have unlimited time to focus on you and to focus on each other and are privileged to have experienced so many of your milestones together as a family.
We cheered and clapped together as you took your first steps in Tokyo: both holding our breaths as you made your journey into the unknown world of walking, letting go of the bed and lunging towards the safety of your daddy's arms. There have been so many firsts on the road: your first words, your first swim, your first high five, your first dance and even your first black eye (an unfortunate side product of those first steps) and we've been so lucky to both have been there for every one of them.
We will value the time we spent together on our travels forever and we hope you will too.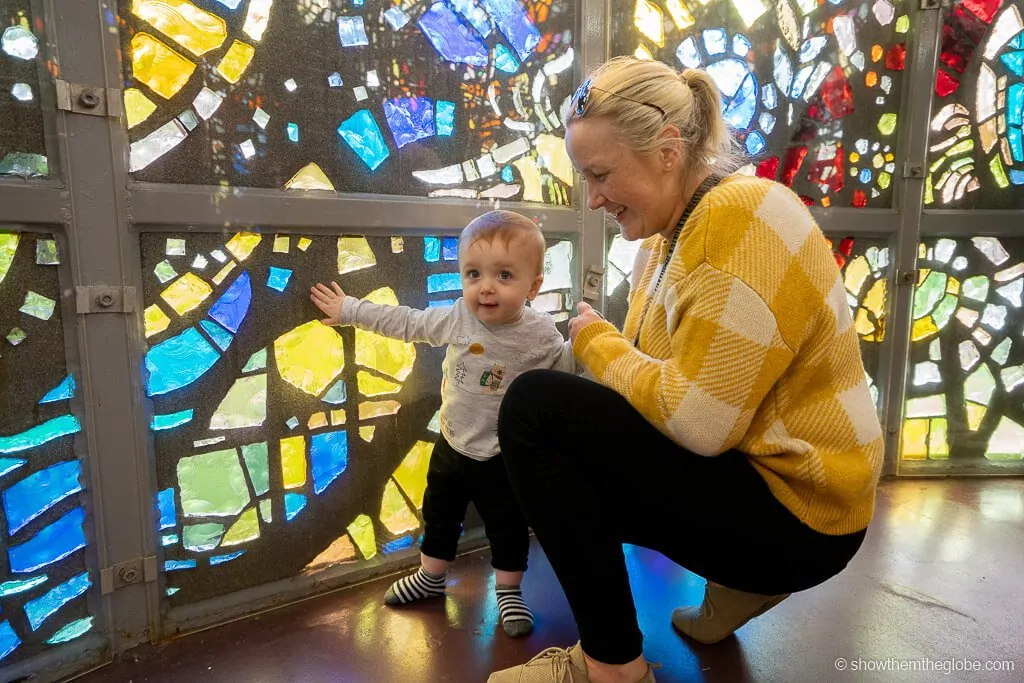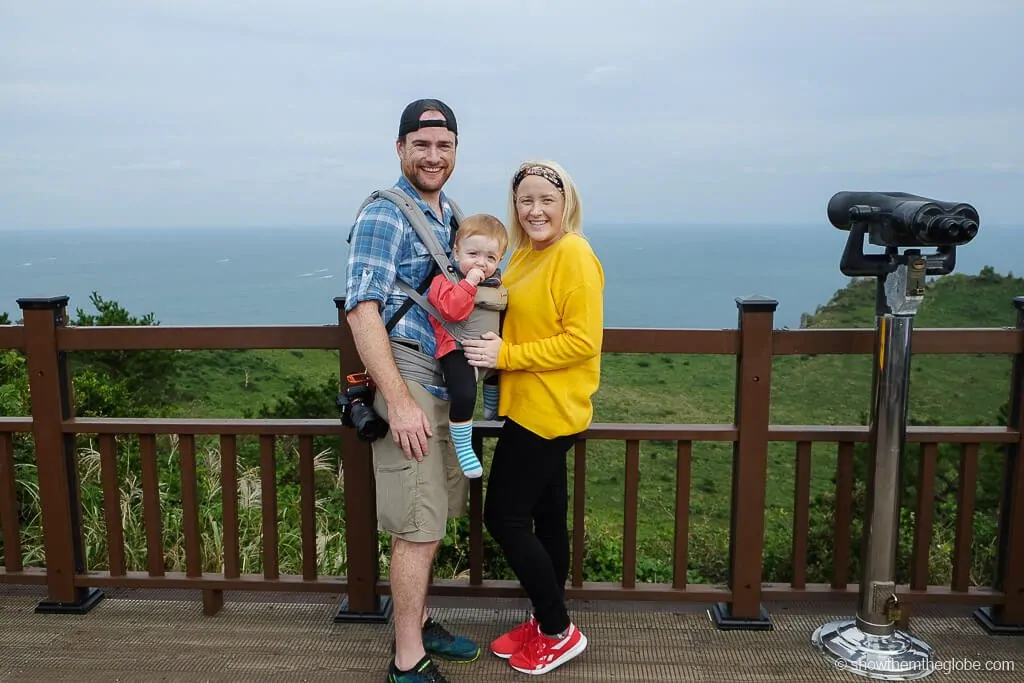 You are easy going and adapt easily
In the first 12 months of your life you've explored 13 countries, taken 26 flights, slept in 125 hotel rooms and seen thousands of new faces and backdrops. You zip around new hotel rooms with gusto, greet everyone with a smile and a wave and, as soon as the camera comes out, your 100-watt smile lights up the room. Aside from the odd glitch (5 sleepless nights of baby jet lag in Tokyo being the most memorable) you rarely fail to smile widely, explore thoroughly and sleep soundly in your new surroundings.
We hope you continue to greet every day, every person and every experience with the same enthusiasm, inquisitiveness and open-mindedness that you've demonstrated in your first year.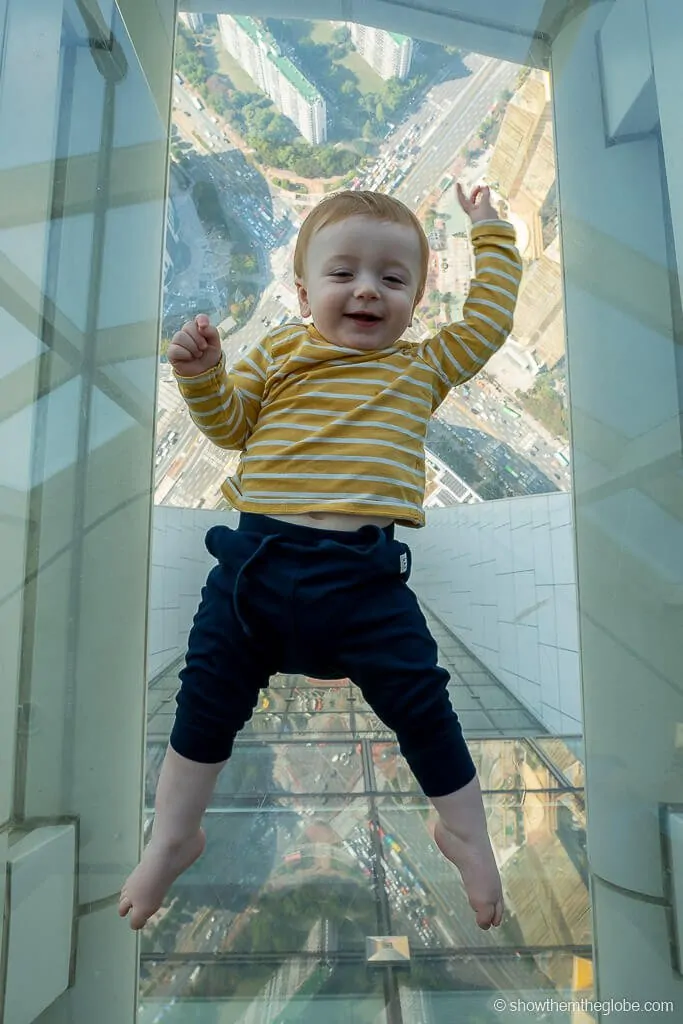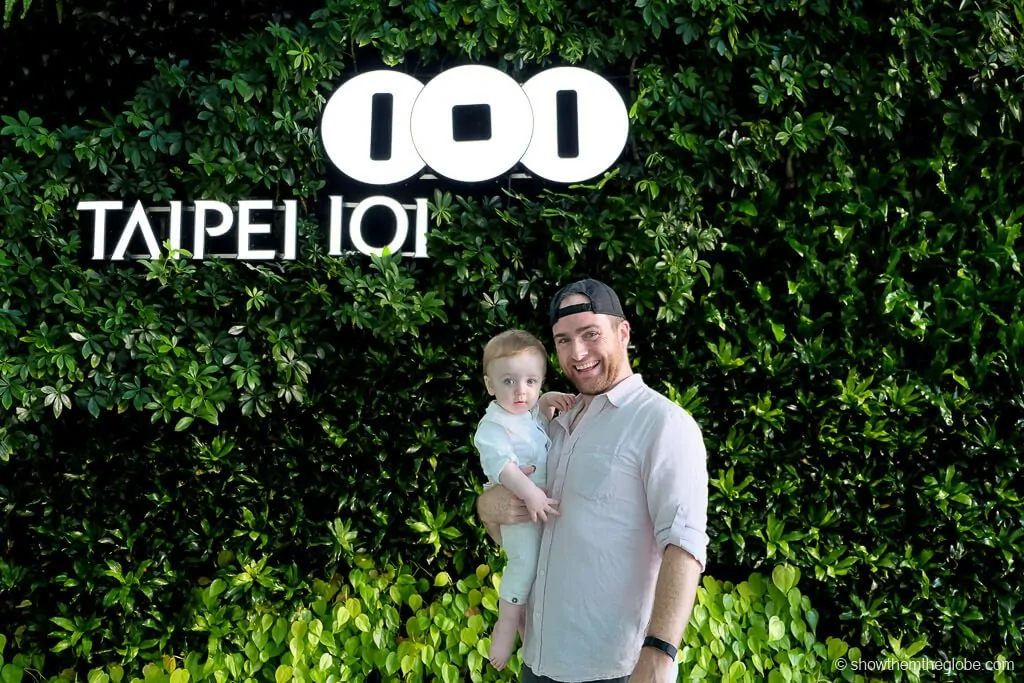 Your first trip saved your mummy's soul
You arrived in the depths of winter when the days were cold and wet and the darkness seemed endless. Alongside the joy and elation at your arrival, I couldn't shake the long dark winter from my bones. Stepping on a plane to South Africa when you were 8 weeks with your daddy and granny by my side was my saving grace. They insisted that I took time out to be me again and spoiled me with spa treatments, endless sushi (my favourite) and time out. We ate al fresco, took long hikes, shared the nappy changes and night cuddles and took turns at chasing the big 5 on safari. Your daddy and I even managed a date night where, of course, we chatted about nothing but you!
The sunshine, the outdoors, getting dressed up and doing my hair and make up every day brought me back to me while I teetered ever so slightly on the edge of being lost.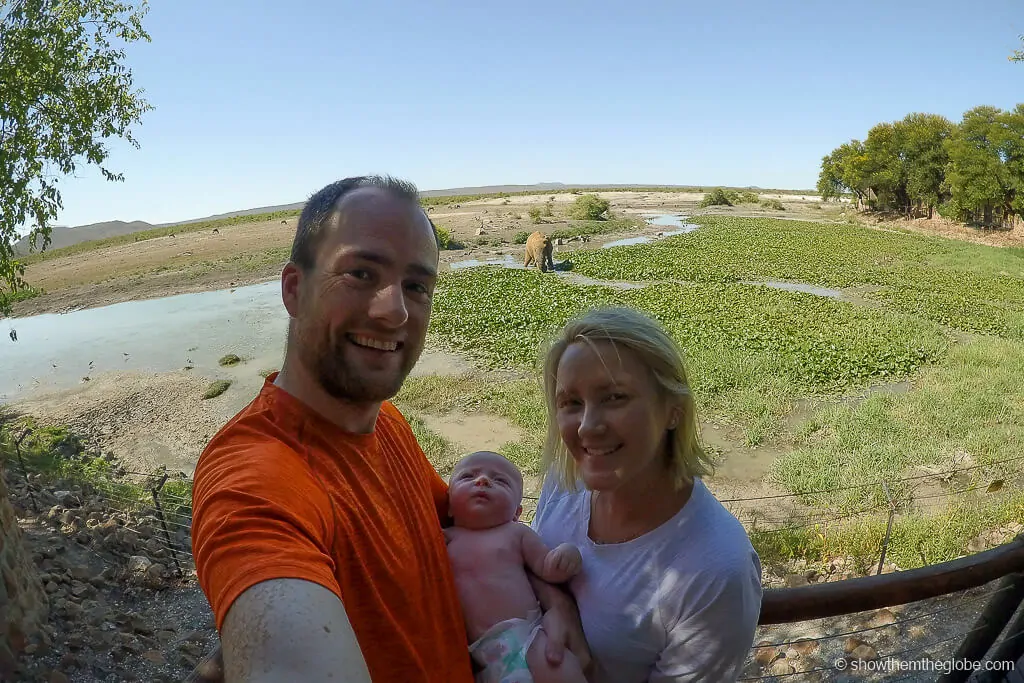 Travel makes your daddy and I happier parents
Before you came along your daddy and I were travel crazy. In the 5 years before you arrived we visited over 60 countries and the next adventure was never far from our mind. We swam on the edge of Victoria Falls in Zambia, flew into the Okavango Delta in Botswana in a private jet, watched the sunrise over the temple plains in Bagan, slept under the stars in the Jordanian desert, navigated glaciers in Norway and danced with Mariachi bands in Mexico City.
Travel keeps us grounded, it makes us ambitious, it opens our minds and it fills our hopes and dreams. It's such a privilege to experience as much of the world as possible and we try and learn from every second of it. By continuing our travels with you by our side we know this makes us not only happier parents but better people having experienced the world and some of what it has to offer. We hope we can pass these lessons onto you.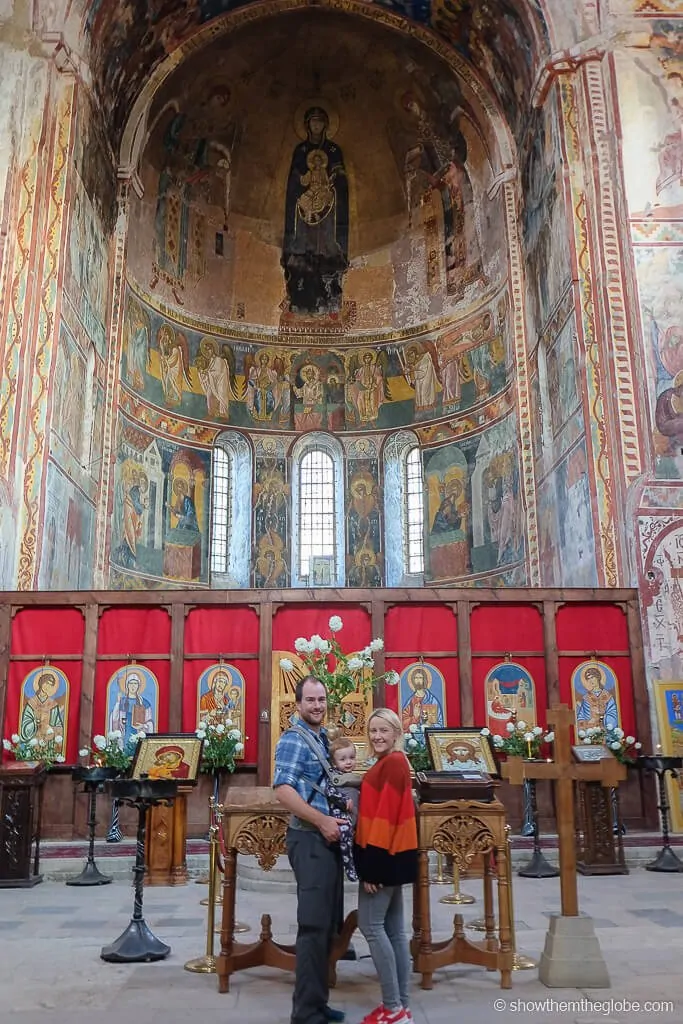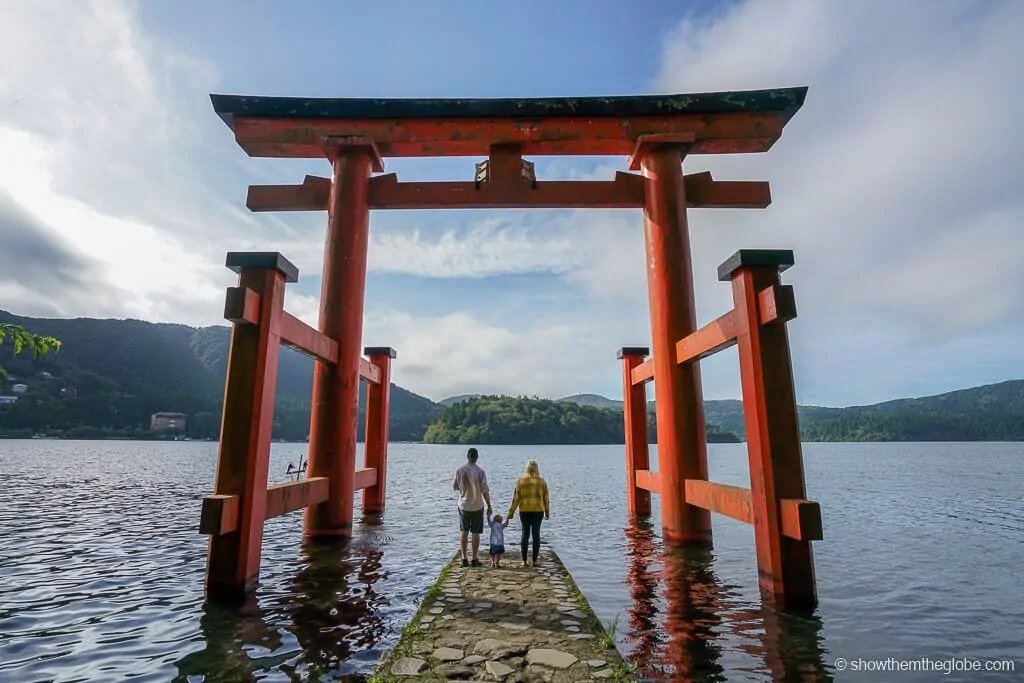 You are an amazing traveller
From the moment we stepped onto your first flight at just 8 weeks old you've embraced the travel lifestyle wholeheartedly. Like all babies, you are incredibly flexible, especially during those first months when eating and sleeping was the biggest part of your day! Now that you are mobile, we follow a well honed baby proofing ritual before you run free! It's been so easy to pack up and explore the world with you we're so glad we took the opportunities that came our way.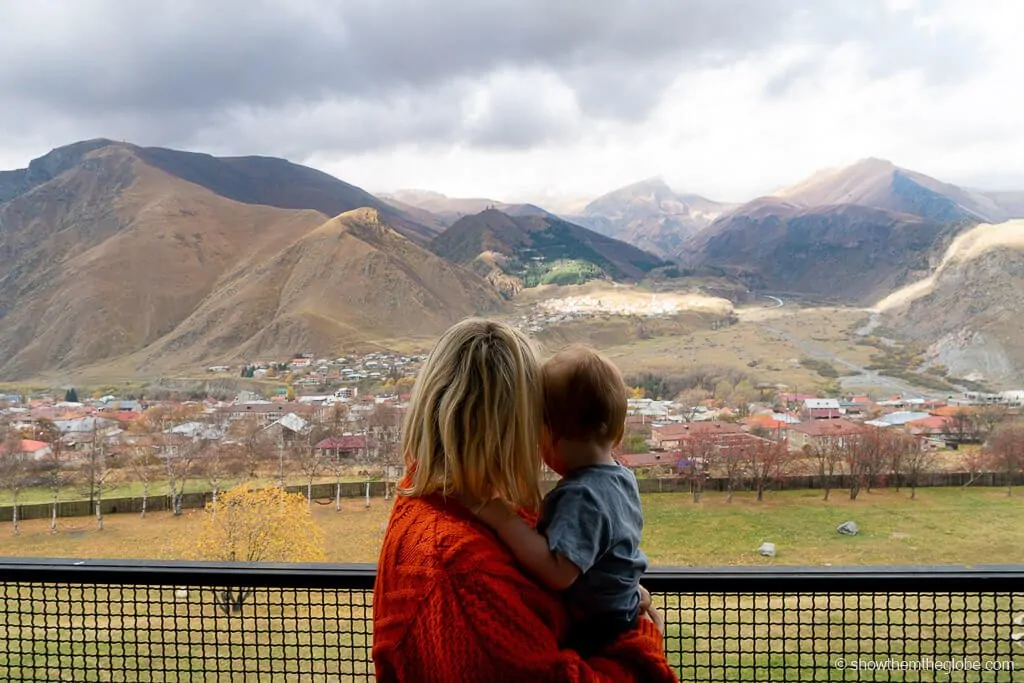 We have so many amazing memories and photos
Riding the carousels in New York City, exploring the ruins of ancient Turkey, waving at the elephants outside your bedroom in South Africa, watching daddy change a flat tyre in the Namibian bush… our memories from your first year are filled with wide smiles and fantastic adventures. We already love pouring over your memory books and reliving the amazing times we've had: one day we hope you do the same.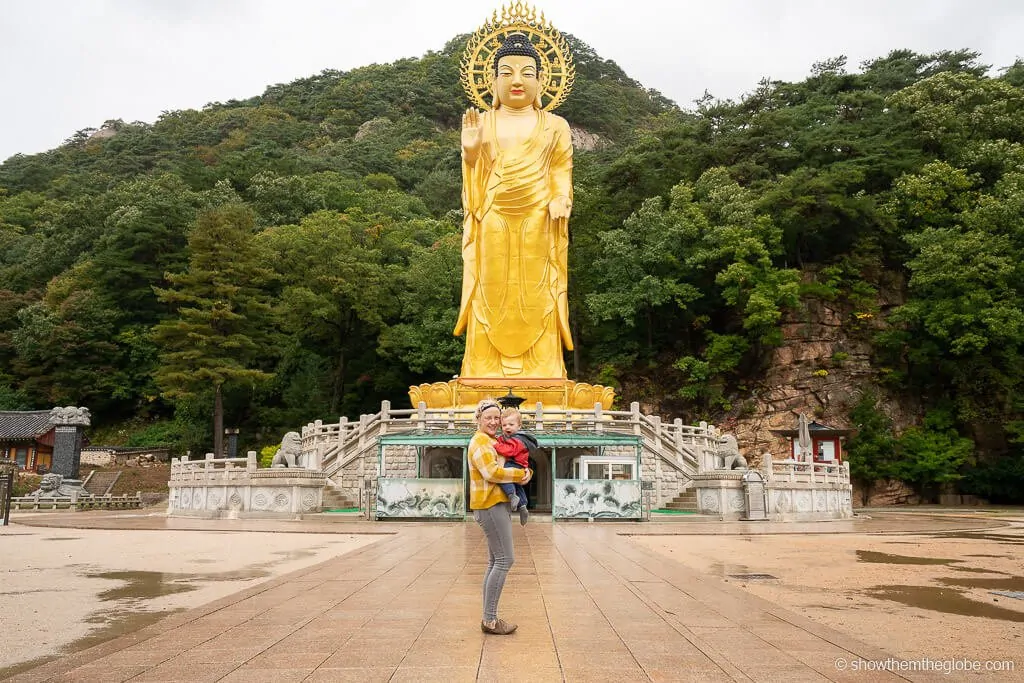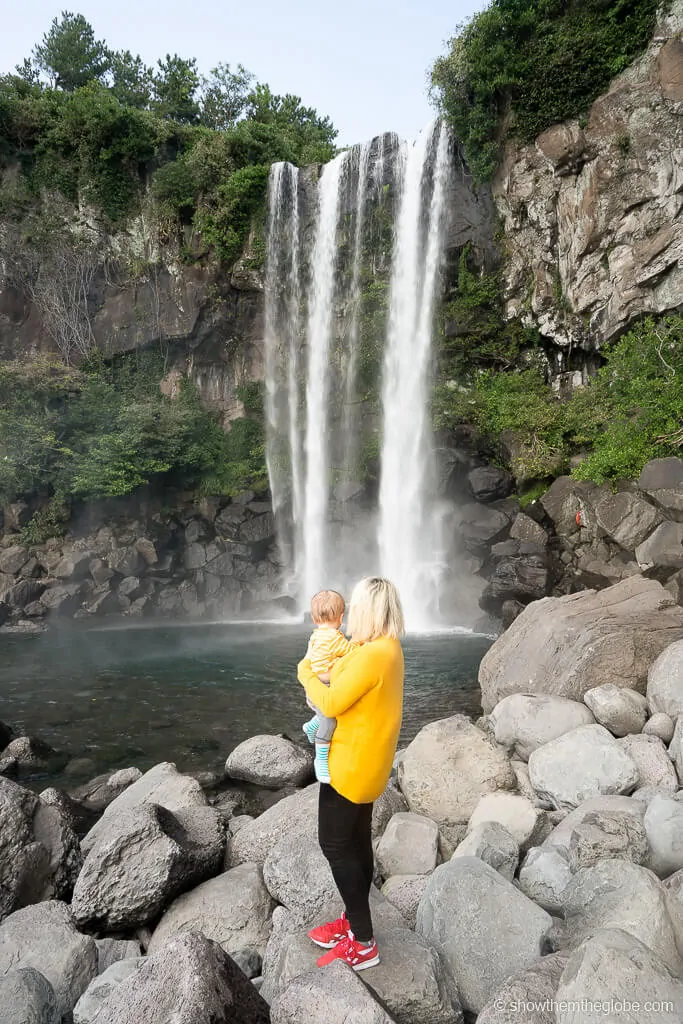 So baby boy, we hope this helps you understand your first year of travels and, more than anything, we hope that they hold a space in your little heart forever.
Here's to many more adventures!
All our love
xxx