Paris is one of our favourite cities for a family adventure and we love venturing outside of the city on some incredible day trips from Paris with our kids. From experiencing the magic of Disneyland Paris to exploring the Abbey atop Mont Saint Michel or gazing upon the settings of Monet's most famous paintings at Giverny, there is so much to explore within easy reach of Paris.
If you're planning your own Paris travels we've put together this list of the best day trips from Paris with kids to help you with your ideal Paris itinerary.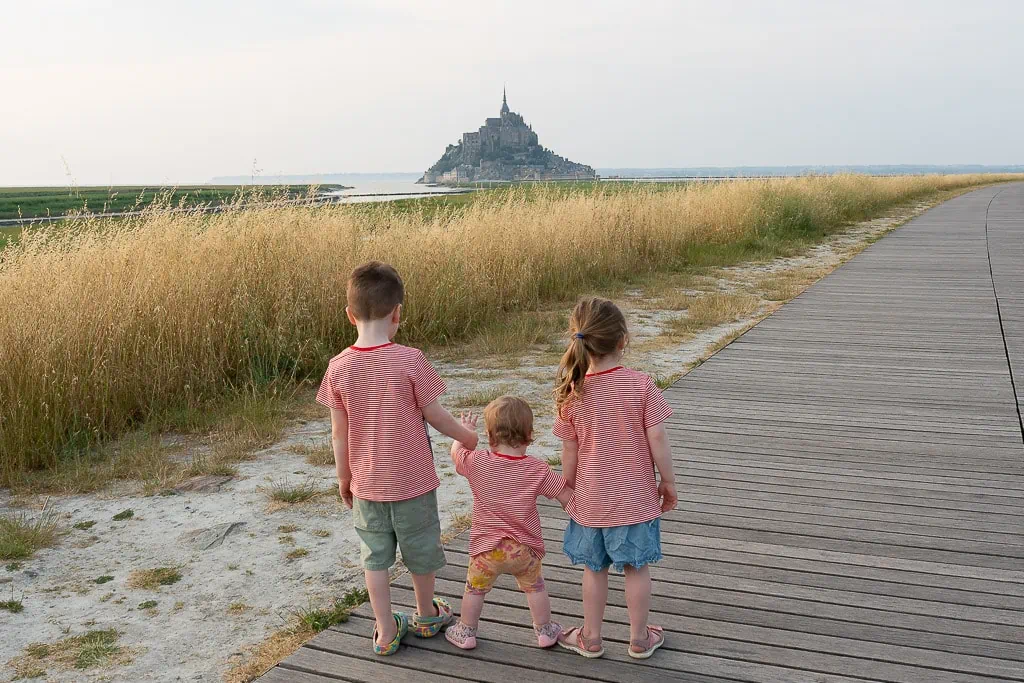 1 | Disneyland Paris
Disneyland Paris is our all-time favourite day trip from Paris with our kids! It's a truly magical place to visit and is easy to reach in less than an hour from Central Paris.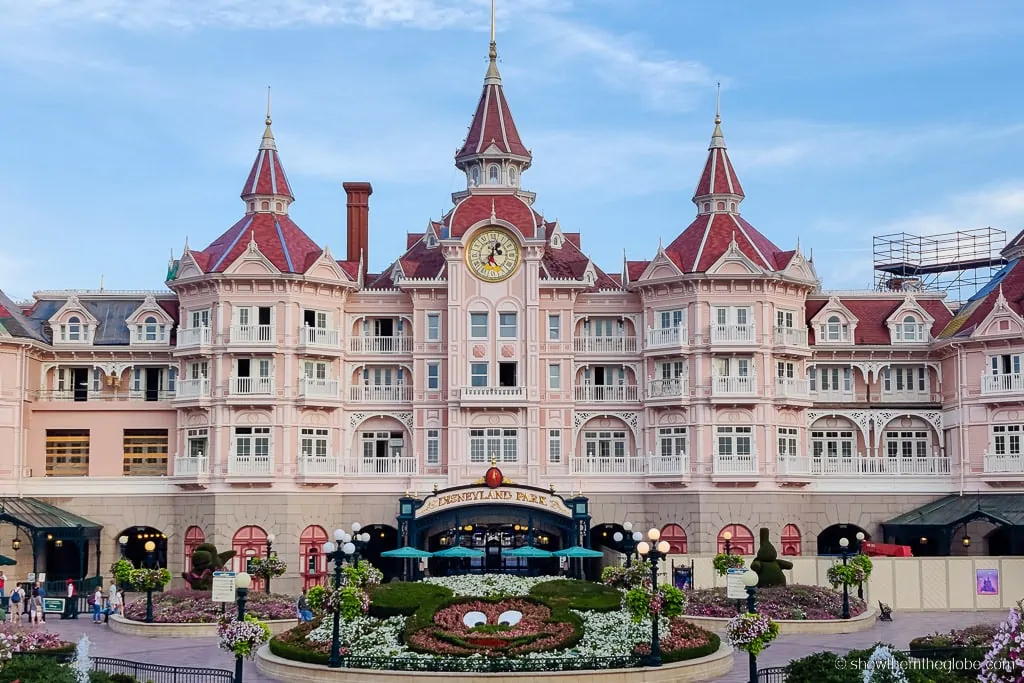 Disneyland Paris' two parks (Disneyland Park and Walt Disney Studios Park) are home to many incredible attractions – from thrilling rollercoasters and plummeting drop rides to gentle journeys through fairytales and awe-inspiring classics like Big Thunder Mountain and Pirates of the Caribbean, Disneyland Paris is a treat for kids of all ages.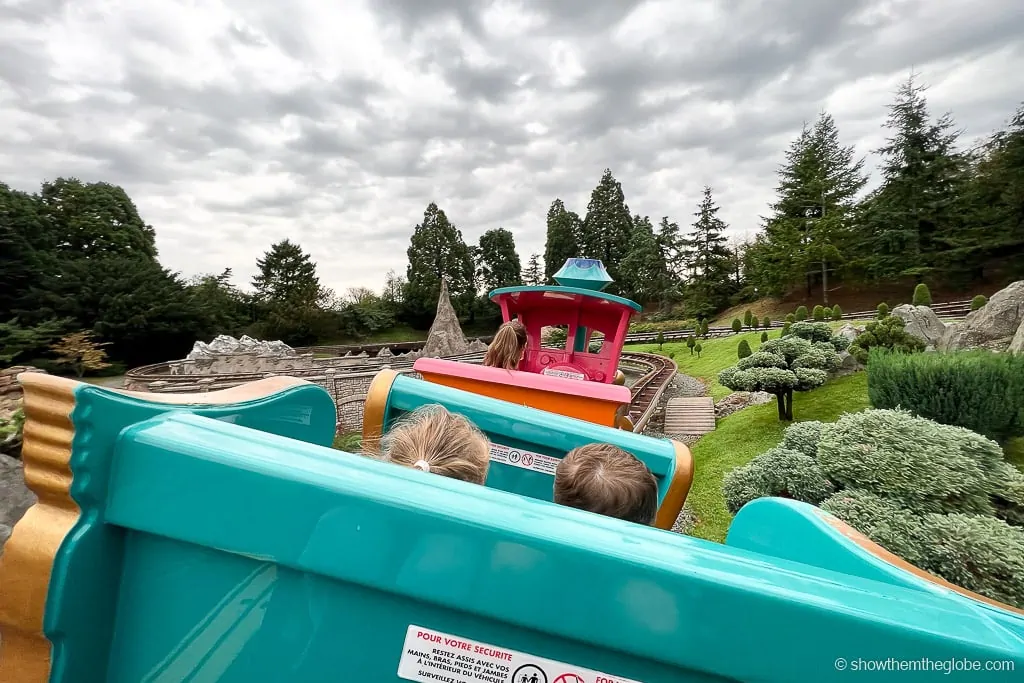 As well as all the amazing attractions there are magnificent parades and the opportunity to meet characters including Mickey Mouse, Minnie Mouse, Stitch, a host of Disney Princesses and an array of Marvel superheroes.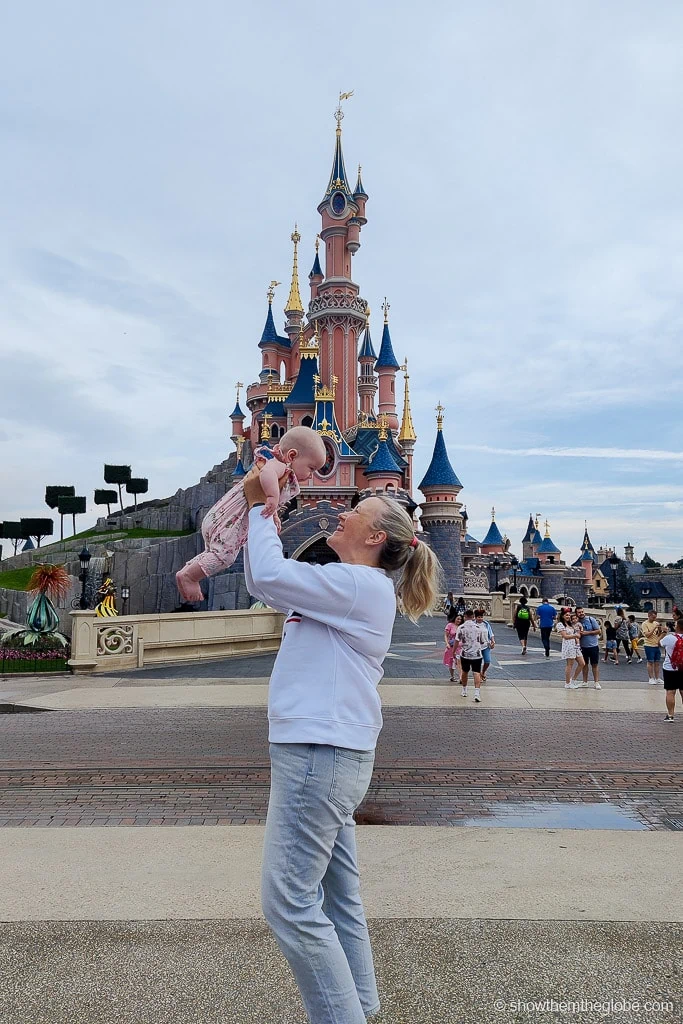 Disneyland Paris tickets
For a day trip from Paris, a 1 day dated ticket is the best option. You can choose a one park ticket or a two-park ticket – if you choose a one-park ticket then you can spend the day in either Walt Disney Studios Park or Disneyland Park or, if you opt for a two-park ticket, you can move between the two parks during the day as you wish – check ticket prices now!
Remember, tickets must be purchased in advance of visiting Disneyland Paris. Only special-rate tickets for guests with disabilities, their accompanying guest and certain tickets related to Annual Pass holder benefits can be purchased at the gate on the day.
The best way to purchase park tickets is direct with disneylandparis.com.
Buy your Disneyland Paris tickets now!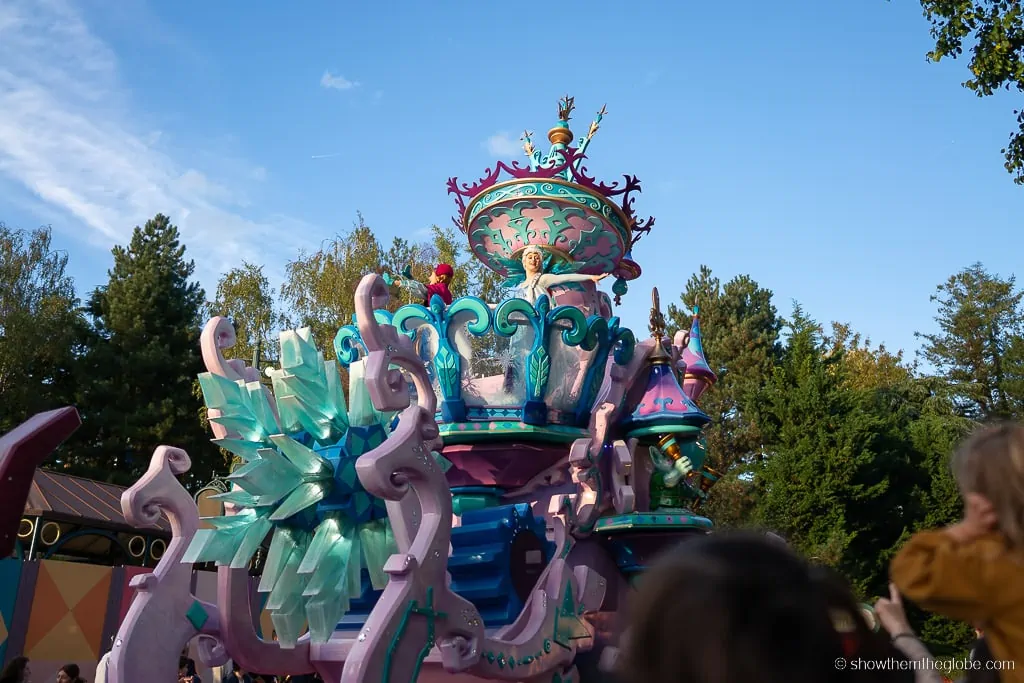 Should I buy one or two park ticket for Disneyland Paris?
If you plan to visit both the main Disneyland Park and Walt Disney Studios on the same day you need a 2-park ticket. Disneyland Paris is the traditional 'main' park but Walt Disney Studios Park is equally as wonderful – both parks have awesome attractions, fantastic character meet and greets and great dining options. Walt Disney Studios is home to Marvel Avengers Campus and is an absolute must for Marvel fans. Ratatouille: the Adventure, Crush's Coaster and Toy Soldier's Parachute Drop are other highlights of Walt Disney Studios Park and Minnie Mouse, Olaf, Buzz Lightyear, Woody and Jessie all do fantastic meet and greets – check ticket prices now!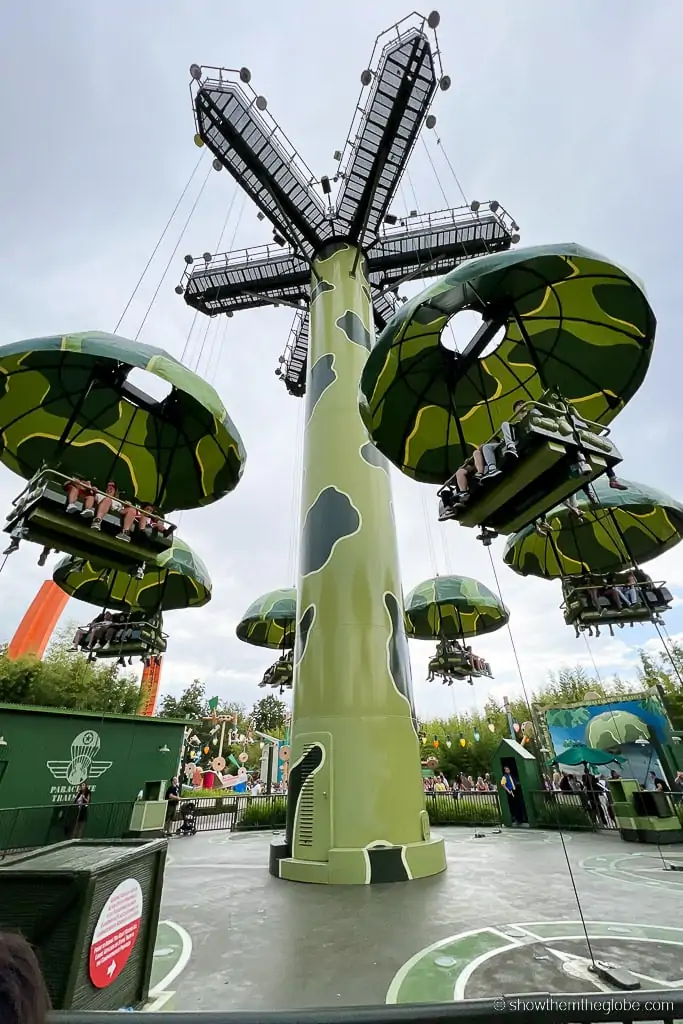 We always opt for a two-park ticket as one day still allows plenty of time to experience the magic of both parks.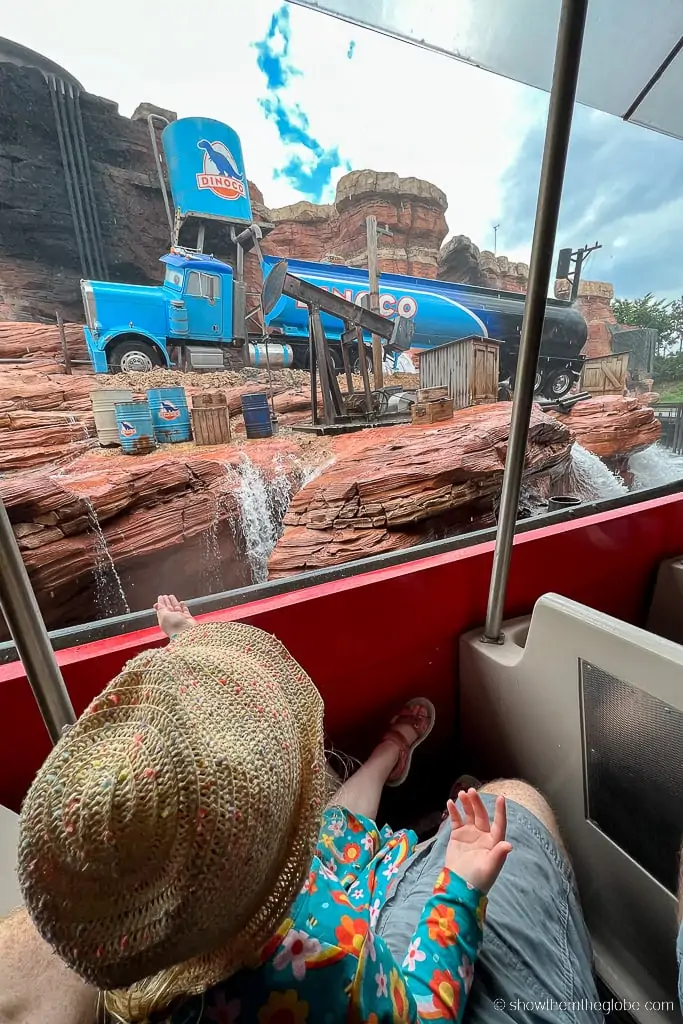 How to get to Disneyland Paris from Paris
Disneyland Paris is easy to get to from Paris. The parks are adjacent to the Marne-la-Vallée/Chessy train station: it takes around 35 minutes to travel from Central Paris and is served directly by the RER A train – if you are staying close to a station on the RER A line then you can take it directly to Disneyland Paris. If not, you can take a metro to the closest station on the RER A line and switch trains.
You can also purchase a transfer direct with Disneyland Paris. The Disneyland Paris Express Shuttle runs from 4 popular Paris destinations (Eiffel Tower, Opera, Chatelet and Gard du Nord) and can be purchased at the same time as your ticket – check prices here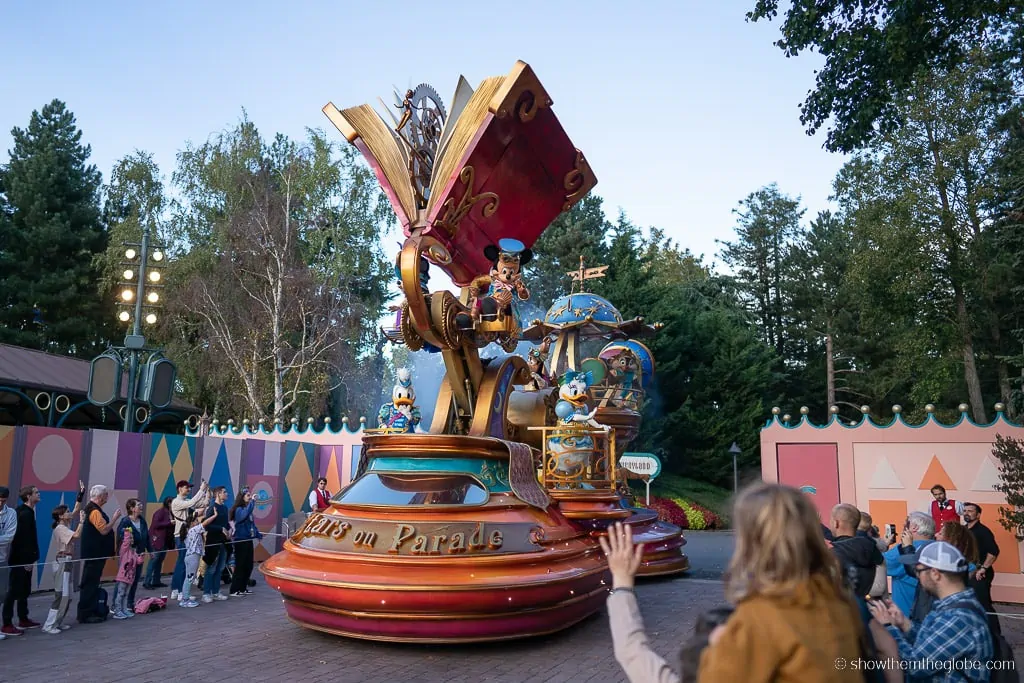 2 | Mont St Michael
With its magnificent Gothic Abbey perched atop the island, the picturesque Mont Saint Michel is one of the most popular sites in France and draws millions of tourists each year.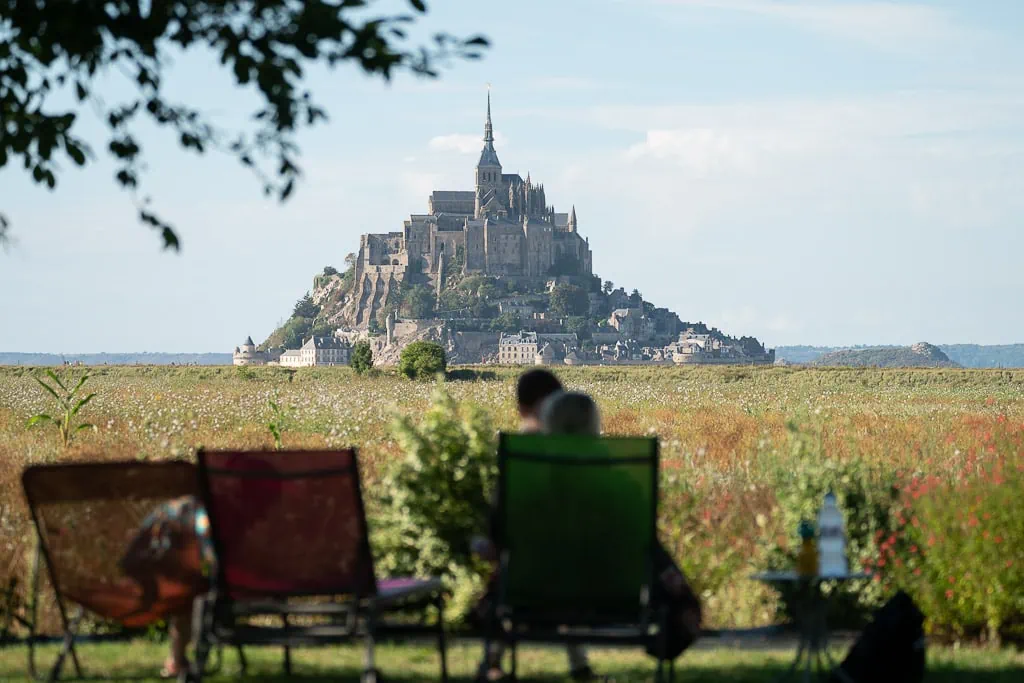 Most visitors stop by the Abbey while exploring Mont St Michael and our kids love making the climb to the top. The narrow streets leading to the Abbey are lined with eateries and souvenir shops making. The Benedictine abbey is dedicated to the archangel St Michael and was built between the 11th and 16th centuries.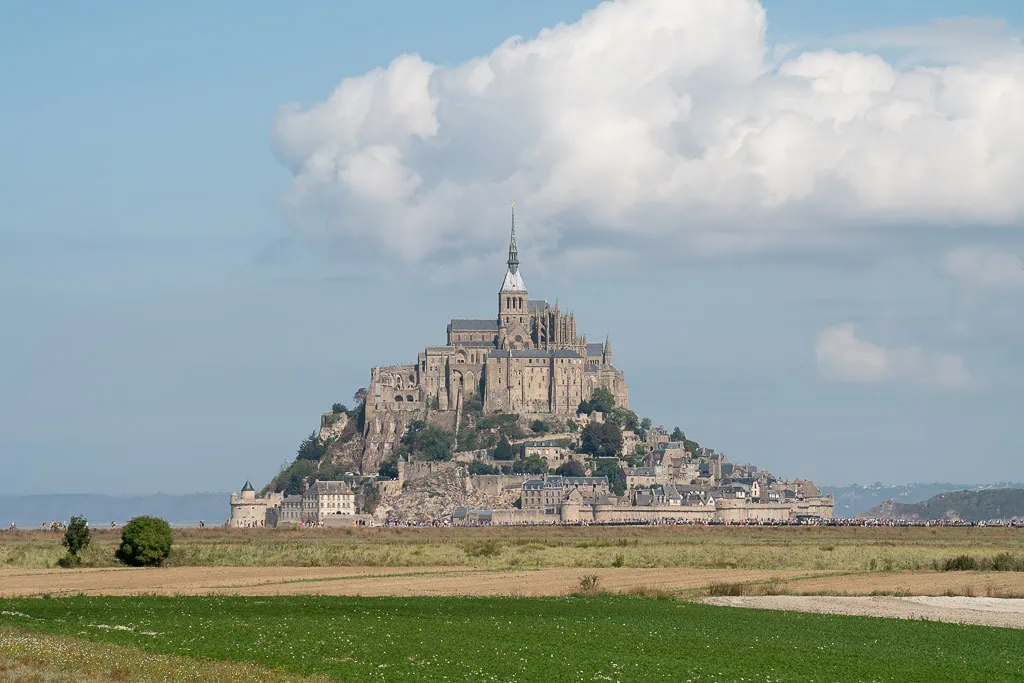 Mont Saint Michel Tickets
While access to the island of Mont Saint Michel is free for everyone, paid tickets are required to access the Abbey. We love visiting the Abbey and recommend booking skip-the-line tickets in advance to avoid the long queues that can crowd into the island at peak times.
How to get to Mont Saint Michel from Paris
During the summer months, a direct train operates between Gare Montparnasse and Gare de Pontorson close to Mont Saint Michel and is met by a shuttle bus transferring passengers to Mont Saint Michel.
Outside of the summer months, you can take a TGV train from Gare Montparnasse to Rennes and, from there, take a bus to Mont Saint Michel
3 | Giverny
We love taking a day trip from Paris to Giverny to visit Monet's Garden. Monet's Garden is home to the artist's house, the stunning flower gardens and the infamous water lily pond which Monet painted so often.
Our kids really love seeing the real life backdrops to iconic works of art and we've returned time and time again with them.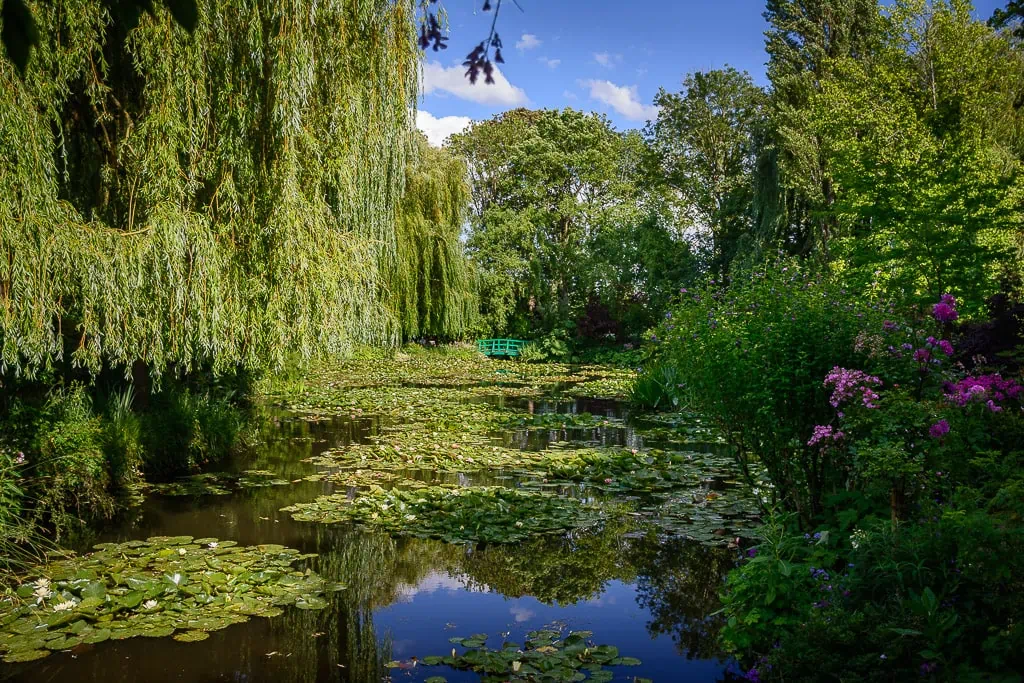 How to get to Giverny from Paris
Take the train from Gare Saint-Lazare to Vernon and, from there, a bus leaves for Monet's Garden in Giverny. The train takes approximately 45 minutes and the bus a further 15. It is also possible to get a taxi from the train station. Train schedules are available on the SNCF website.
Monet's Garden day trip tip: We always purchase advance tickets to Monet's Garden as this allows us to skip the queue at the entrance. Advance tickets are valid for the whole season from March to November and are definitely worth it to skip the queue at busy period.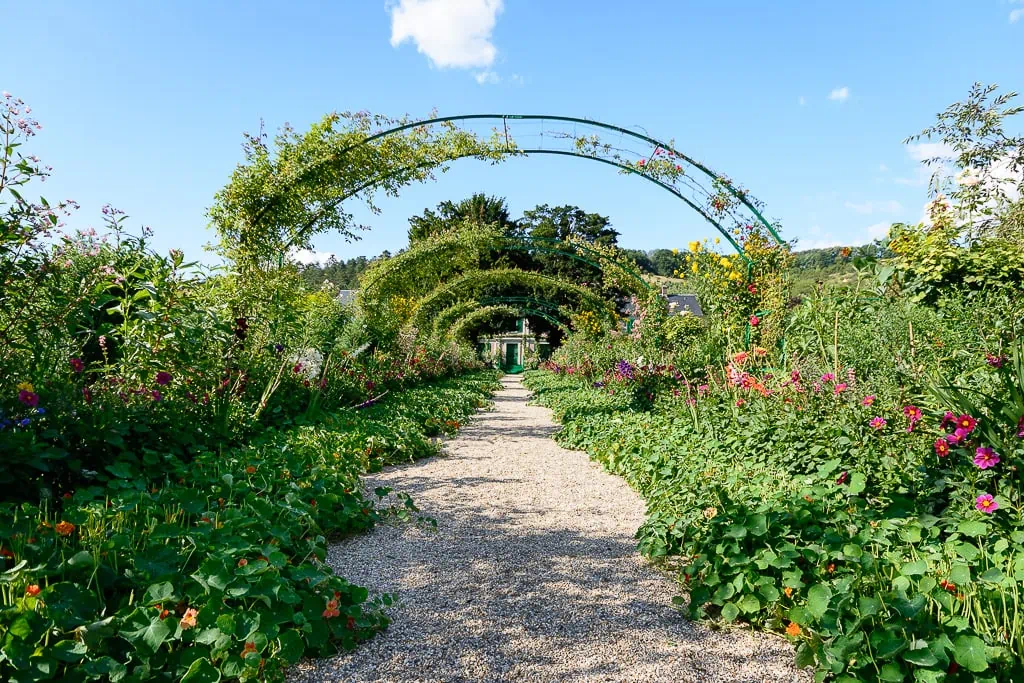 4 | Versailles
The magnificent former Royal residence of Versailles is located less than 20km outside Paris and is a must-do day trip from the city.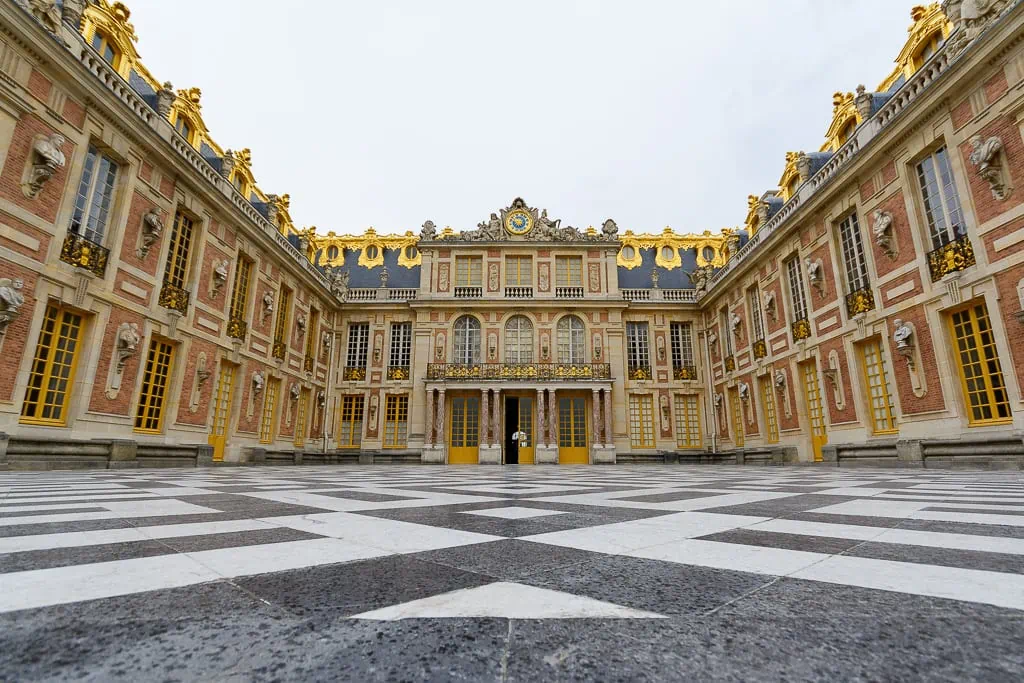 The spectacular Hall of Mirrors, the estate of Marie Antoinette and the lush manicured gardens will invoke a sense of awe from the moment you pass through the gates of the Palace.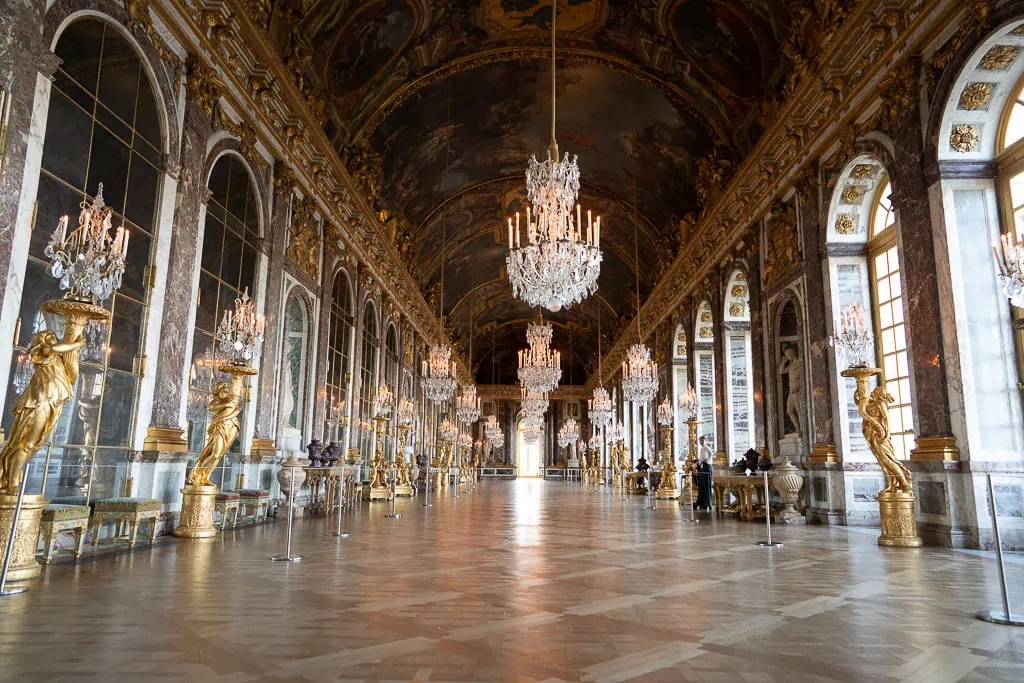 How to get to Versailles from Paris
There are 3 train stations within a 20-minute walk of Versailles. The most convenient arrival station is the Versailles Chateau River Gauche, which is a 10-minute walk to the palace.
It is serviced by the RER C which runs through central Paris and operates frequently – there are stops near Musée d'Orsay, Notre Dame, Invalides and Champs de Mars (Eiffel Tower). This train is convenient for many visitors to Paris as it passes through many of the main tourist areas. The journey is between 60 and 90 minutes depending on where you join the line.
RER tickets from Paris to Versailles cost €5 and can be purchased from ticket machines or ticket counters in the station. Make sure to select Versailles Chateau Rive Gauche as the destination.
Note: if you are visiting Versailles independently then remember, you will need to purchase tickets to Versailles to enter the Palace (where the incredible Hall of Mirrors is located). It is best to purchase Versailles tickets in advance or you will end up waiting in long lines for access to the Palace of Versailles.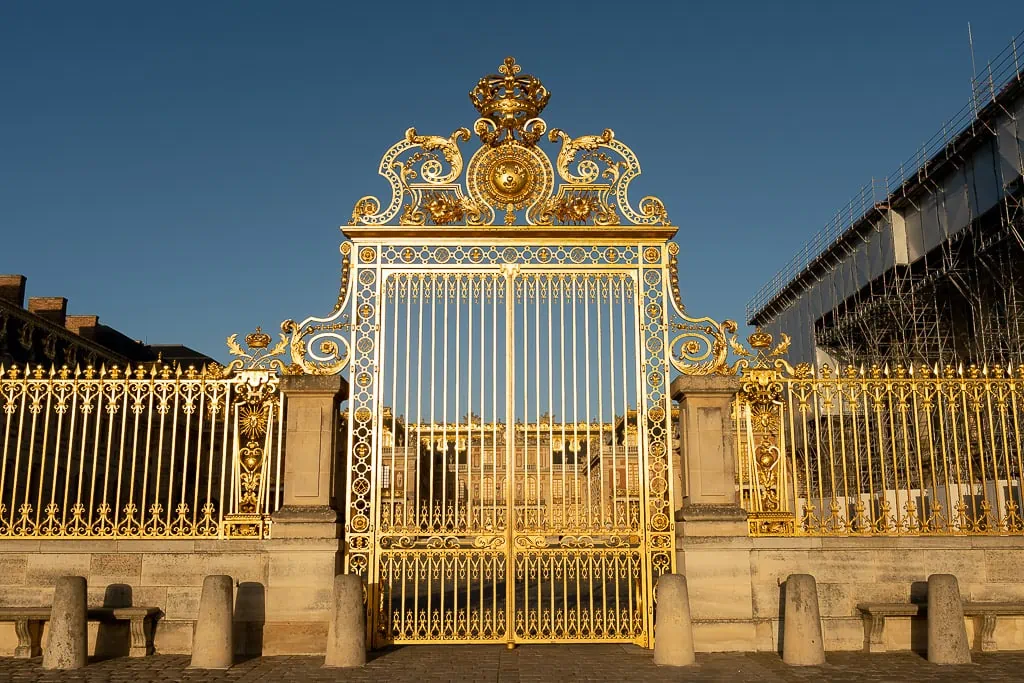 5 | Fontainbleau
Once the residence of France's monarchs, the Palace of Fontainebleau is a great day trip from Paris with kids. Fontainebleau is located around an hour south of Paris and easily reached by train from Paris.
Inscribed as a UNESCO World Heritage Site in 1981, the palace is one of the largest chateaux in France. Visitors can wander around the many rooms of the palace itself or explore the sprawling gardens and courtyards – our kids loved the gardens during the summer.
The palace is open each day except Tuesdays and requires tickets for your visit. The gardens and courtyards are open each day and are free to visit. We were able to visit the palace and gardens in around 3 hours with the kids.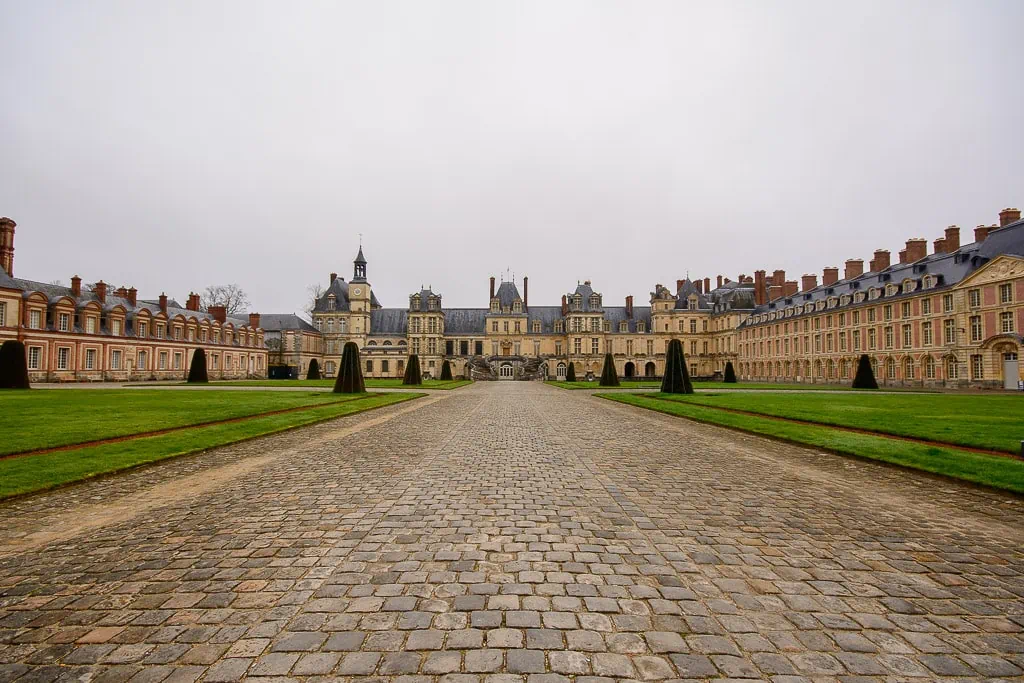 How to get to Fontainebleau from Paris
To visit Fontainebleau, take the train from Gare de Lyon to Fontainbleau-Avon – the journey time is around 40 minutes. We purchased a Mobilis Day Pass for Zones 1 to 5 and this covered the train and bus rides to the Chateau de Fontainebleau.
Buses for Chateau de Fontainbleau (bus line 1) depart across the street from Fontainbleau-Avon and are covered by the Mobilis Pass.