After 18 months of use across 21 countries, we wanted to share our Babyzen Yoyo review! One of the best travel strollers on the market, the super compact Babyzen Yoyo is suitable from birth and is airplane cabin friendly. If you are searching for a travel stroller, we hope this Babyzen Yoyo review helps you in your choice!
Features of the Best Travel Stroller
When we were deciding on our travel stroller, we looked for four key features:
Cabin friendly: being able to take the stroller on board as part of cabin baggage is a key requirement for two reasons

We often travel with hand luggage only and don't want to have to wait around for a stroller to be delivered to the aircraft door or the luggage carousel.
We've been on a ton of flights where the strollers are delivered to the luggage carousel and parents have had to juggle kids and cabin baggage on long walks from the plane.

Reclining stroller: kids nap everywhere and anywhere on the road so a recline is essential!
Strong and durable: travel strollers need to work in multiple environments and take frequent and hard usage.
Price: value for money is essential but we were willing to pay extra for quality.
Babyzen Yoyo+
Weighing in at less than 7kg, the Babyzen Yoyo is one of the most compact travel strollers on the market. The Babyzen Yoyo stroller meets the hand luggage size requirements of most airlines and the ability to take into the cabin and store in the overhead locker is one of its biggest selling points – check prices now!
Babyzen Yoyo review tip: we have the latest version of the Babyzen which is officially known as the Babyzen Yoyo+.
Last update on 2021-07-26 / Images from Amazon Product Advertising API
Key features of the Babyzen Yoyo
Stroller Weight: 6 month+ version weighs 6.2 kg, newborn version weighs 6.6 kg
Stroller Dimensions: 52 x 44 x 18 cm when folded
Recline: backrest of 6 month+ stroller reclines up to 145 degrees
Weight Capacity: birth to 18kg, approximately 4 years old
Suitable from birth: newborn version suitable from birth, converts to 6 month+ stroller with a switch of fabrics
Car seat compatible: compatible with a selection of Group 0 car seats
Canopy: pop up canopy with 2 positions and UPF 50+
Rain cover: included in initial stroller purchase
The Babyzen Yoyo comes with a sleek black or white frame, under stroller storage basket, canopy, rain cover and a protective travel bag. The Babyzen Yoyo is available in two versions:
a newborn bassinet style stroller suitable from birth to 6 months
a 6 month+ front facing stroller
It's easy to switch between the newborn and 6 month+ configurations by changing the fabric set.
Babyzen Yoyo review tip: We purchased a Babyzen set with the newborn fabrics and the 6 month+ fabrics as we wanted to use it from birth. It's possible to purchase fabric sets which allow conversion between newborn and 6 month+ even after the initial stroller purchase. So if you purchase the newborn Babyzen Yoyo, you can convert it to the 6 month+ stroller with the purchase of the fabric set. This is also great if you want to change colours for a new baby!
Pros and Cons of the Babyzen Yoyo
With two kids under 18months, we've most definitely tried and tested the Babyzen Yoyo stroller and all its features to its limits! If you prefer a summary version of our Babyzen Yoyo review here it is: we'd highly recommend the Babyzen Yoyo and consider it the best travel stroller on the market!
The biggest benefit is that the Babyzen Yoyo meets cabin baggage requirements for most airlines. There's no waiting for the stroller to arrive at the aircraft doors after landing or having to make a strollerless journey to the baggage carousel to collect a gate checked stroller!
The Babyzen Yoyo has a ton of other positive features including:
Cabin friendly stroller
Suitable from birth to 18kg (approx 4 years old)
Lightweight but strong and durable
Stroller reclines for naps
Easy to manoeuvre with one hand
Easy to open and collapse with one hand
Handles bumpy terrain and cobblestone well
A range of compatible group 0 car seats can be attached
Canopy with two positions
Good storage for a travel stroller
Easy to carry with the strap when not in use
Washable fabrics
Modern design with a nice range of colours
There aren't really any drawbacks to the Babyzen Yoyo except that it is one of the more expensive travel strollers. Although it is a more expensive option, for us, it's more than worth the cost!
More expensive than other travel strollers on the market but the quality, durability and potential to use as a primary stroller make it worth the price.
Babyzen Yoyo review tip: we use the BabyZen Yoyo as our main single kid stroller both at home and while travelling. It's perfect for our city life and we're so impressed with how little wear and tear its showing despite having endured over 1.5 years of hard use!
Car Seat Compatibility
Car seat compatibility was a big deal for us as we are massive road trip fans and always travel with our own car seat. It was essential that we were able to attach the car seat to the stroller for navigating airports and, occasionally, to make a seamless transition from the car when J or E were napping.
The Babyzen is compatible with several Group 0 car seats. Babyzen offer their own car seat but we opted for a Maxi-Cosi car seat which can be attached to the stroller with separately available adaptors.
Babyzen Yoyo review tip: Group 0 car seats are suitable from birth to around 12 months depending on the size of the baby. The car seat can only be attached to the Babyzen during this first car seat period.
The Babyzen in Action!
We've used the Babyzen in 21 countries and our stroller is still in excellent condition. We've used it in airports, on trains, in subways and on buses.It's even made it as far as our airplane seat on rare occasions! It's been wheeled through safari lodges in South Africa, castles in Germany, over cobblestones in Rome and explored night markets in Taiwan. It's performed well in every situation.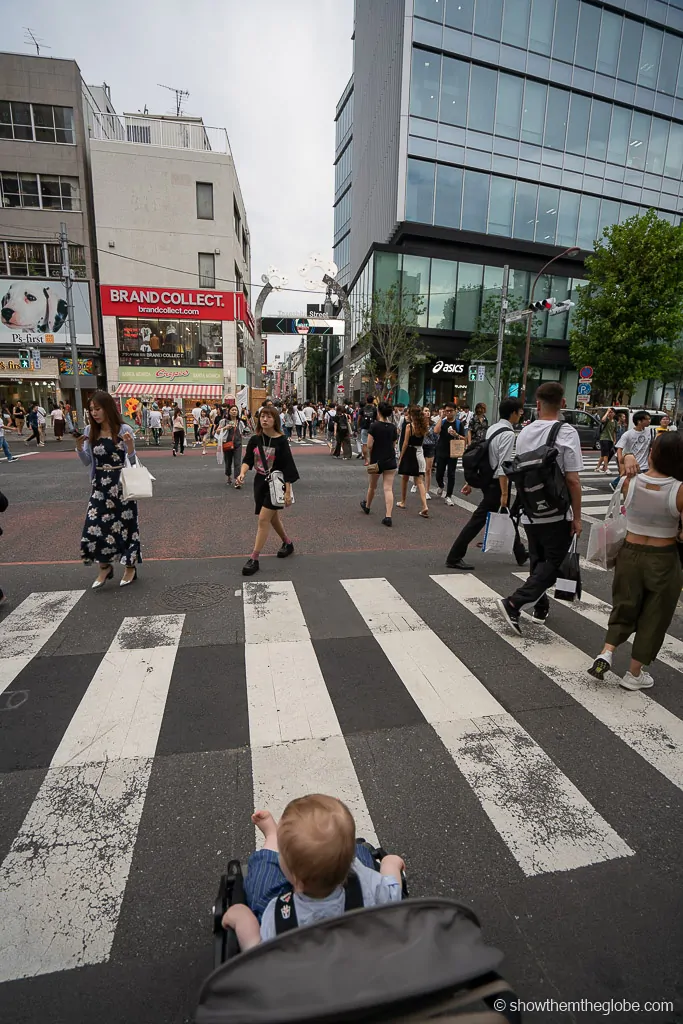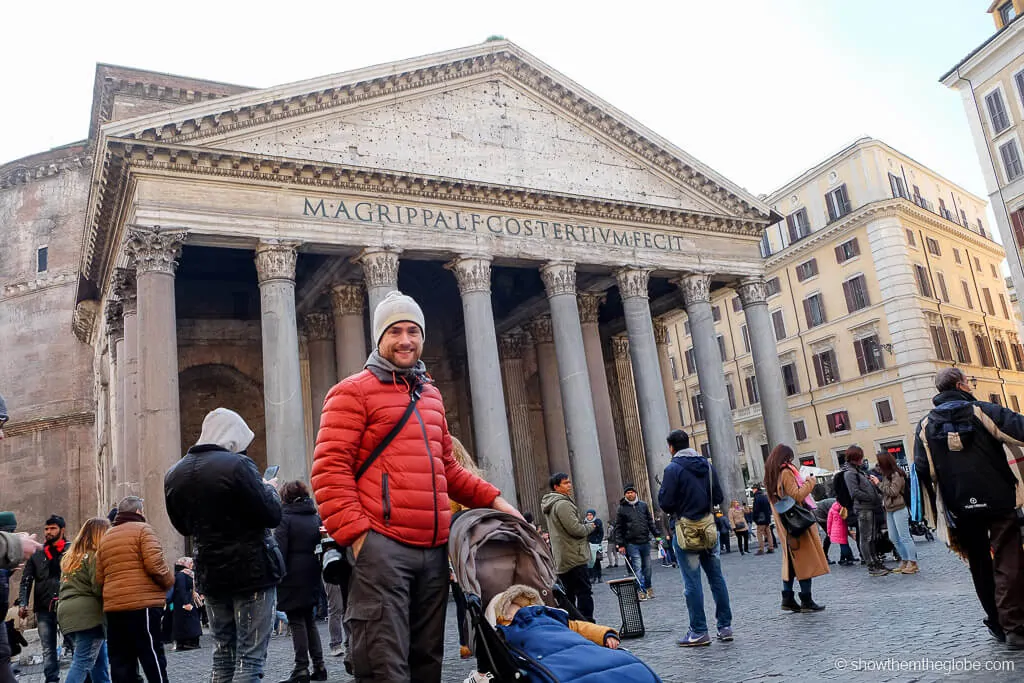 Babyzen Yoyo Travel Accessories
There are a range of branded and generic accessories available for the Babyzen Yoyo + depending on your needs. The official range includes a parasol, a cup holder and an attachable bag holding up to 10kg. There are also mosquito nets, a leg rest, a stronger protective cover and a footmuff available. There's also buggy bars and sunshades among the generic accessories available.
Some of these accessories are excellent additions for travel. We purchased mosquito nets for both the newborn and the 6 month+ version. Our first trip with J included a South African safari and we've used them countless times since!
We also purchased the foot muff for cold weather trips and have found it invaluable for keeping J warm.
Our final purchase was a sunshade for naps and sun protection. We opted for a Snoozeshade Plus and have been super thankful every time J has fallen asleep while out exploring!
Babyzen Yoyo review tip: our next purchase is the Babyzen stroller board. We tried it out with J and loved it but he's still a little young for the stroller board at the moment!
How does the Babyzen Yoyo compare to other travel strollers?
The Babyzen was the very first cabin friendly stroller to hit the market but it has since been joined by a long list of competitors. We researched and checked out so many strollers in our search for the best travel stroller. The biggest contenders include the Zoe XLC, Baby Jogger City Tour, Mountain Buggy Nano Stroller, the UPPABaby Minu and the Cybex Eezy S Twist. The Babyzen Yoyo, with all its positives, won us over and continues to do so!
We also own a GB Pockit, the world's smallest folding stroller, and it is a great option if you want a more inexpensive travel stroller. Its compact fold is incredible and the low price point is great. We're also big on baby carrying and never leave home without our baby carrier, an Ergobaby 360. It's amazing for short hikes, climbing hundreds of stairs to viewpoints and sights which don't allow strollers!